Background Radiation: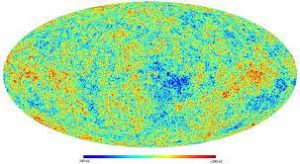 Background radiation refers to the radiation emitted from natural sources such as rocks or mountains.
A recent study conducted by scientists at the Bhabha Atomic Research Centre (BARC) found that certain areas in Kerala are experiencing nearly three times more background radiation than previously assumed.
The study is significant, as it sheds light on the natural radiation levels in India, which has important implications for the country's nuclear energy plans.
The study conducted by BARC scientists measured radiation levels from nearly 100,000 locations across India.
The study found that the average natural background levels of gamma radiation in India were 94 nGy/hr.
However, in Kollam district, the levels were found to be 9,562 nGy/hr, which is about three times more than the assumed levels.
The higher radiation levels in Kollam, a district in Kerala, are attributed to the presence of monazite sands that are high in thorium, a natural radioactive element.
Thorium is a common radioactive element that is found in small amounts in soil, rocks, and water.