State Disaster Response Fund (SDRF)::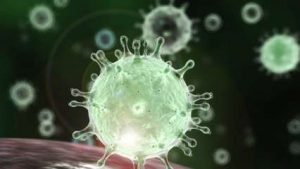 The Centre has released the first installment of the State Disaster Response Fund (SDRF) to States, in the wake of the second wave of Covid-19 that has claimed thousands of lives since April 2021.
Normally, the first instalment is released in June as per the recommendations of the Finance Commission.
SDRF has been constituted under Section 48 (1) (a) of the Disaster Management Act, 2005.
It was constituted based on the recommendations of the 13th Finance Commission.
It is the primary fund available with the State governments for responses to notified disasters to meet the expenditure for providing immediate relief.
It is audited by the Comptroller and Auditor General of India (CAG) every year.
The Centre contributes 75% of the SDRF allocation for general category States and Union Territories and 90% for special category States and Union Territories (northeastern States, Sikkim, Uttarakhand, Himachal Pradesh, Jammu and Kashmir).
The annual Central contribution is released in two equal instalments as per the recommendation of the Finance Commission.
Disaster (s) Covered under SDRF:
Cyclone, drought, earthquake, fire, flood, tsunami, hailstorm, landslide, avalanche, cloudburst, pest attack, frost and cold waves.
Local Disasters: A State Government may use up to 10% of the funds available under the SDRF for providing immediate relief to the victims of natural disasters that they consider to be 'disasters' within the local context in the State and which are not included in the notified list of disasters of the Ministry of Home Affairs.