State Food Safety Index: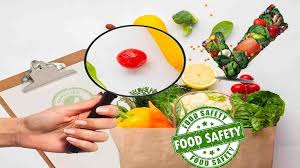 The Food Safety and Standards Authority of India (FSSAI) published the State Food Safety Index.
Key findings of the report:
After adjusting for a new parameter included in the 2023 index, 15 out of 20 states recorded lower 2023 scores compared to 2019.
The steepest fall in scores over five years was seen in Maharashtra, Bihar, Gujarat,
The worst drop has been recorded in the 'Food Testing Infrastructure' parameter.
States including Maharashtra, Bihar, Andhra Pradesh, and Chhattisgarh all recorded lower scores for this parameter.
Gujarat, Madhya Pradesh, and Jharkhand, meanwhile, recorded lower scores for the 'Compliance' parameter.
The 'Human Resources and Institutional Data' parameter, was given the third highest weightage of 18 per cent in 2023 (20 per cent in previous years).
The only parameter that recorded significant improvement was 'Training and Capacity Building', which was given the least weightage of 8 per cent in 2023 (10 per cent in previous years).