3rd Arctic Science Ministerial (ASM):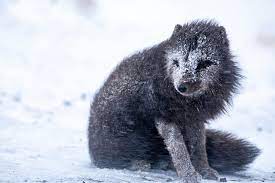 India participated in the 3rd Arctic Science Ministerial (ASM) and shared plans for research and long-term cooperation in the Arctic Region.
The first two meetings—ASM1 and ASM2—were held in the USA in 2016 and Germany in 2018, respectively.
The Arctic region comprises the Arctic Ocean and parts of countries such as Canada, Denmark (Greenland), Norway, Russia, USA (Alaska), Finland, Sweden and Iceland.
These countries together form the core of the Arctic Council, an intergovernmental forum.
HQ: Norway
Third Arctic Science Ministerial Conference:
Host Countries: It was jointly organised by Iceland and Japan.
It was the first Ministerial meeting being held in Asia (Tokyo in Japan).
Objective: It provides opportunities to various stakeholders, including academia, indigenous communities, governments and policymakers, to enhance collective understanding of the Arctic region, emphasize and engage in constant monitoring, and strengthen observations.
Theme: 'Knowledge for a Sustainable Arctic'.
India's Stand:
To contribute observing systems in the Arctic, both in-situ and by remote sensing.
Would deploy open ocean mooring in the Arctic for long-term monitoring of upper ocean variables and marine meteorological parameters.
The launch of the NISAR (NASA-ISRO Synthetic Aperture Radar) satellite mission, in collaboration with the USA, is underway.
Contributions to the Sustained Arctic Observational Network (SAON) would continue.