Strategic Petroleum Reserves (SPR) Programme: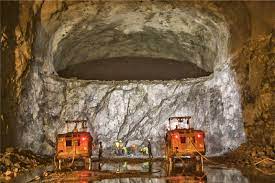 Two more commercial-cum-strategic facilities at Chandikhol and Padur of 6.5 MM storage capacity to be established under phase-2 of SPR Programme.
Under Phase I of strategic petroleum reserves (SPR) programme, Government of India, through its Special Purpose Vehicle, Indian Strategic Petroleum Reserve Limited (ISPRL), has established petroleum storage facilities with total capacity of 5.33 Million Metric Tonnes (MMT) at 3 locations, namely (i) Vishakhapatnam (ii) Mangaluru and (iii) Padur.
Strategic petroleum reserves are huge stockpiles of crude oil to deal with any crude oil-related crisis like the risk of supply disruption from natural disasters, war or other calamities.
The petroleum reserves are strategic in nature and the crude oil stored in these reserves will be used during an oil shortage event, as and when declared so by the Government of India.
The construction of the Strategic Crude Oil Storage facilities is being managed by Indian Strategic Petroleum Reserves Limited (ISPRL), a Special Purpose Vehicle, which is a wholly owned subsidiary of Oil Industry Development Board (OIDB) under the Ministry of Petroleum & Natural Gas.