Strategic Petroleum Reserves (SPR) Programme: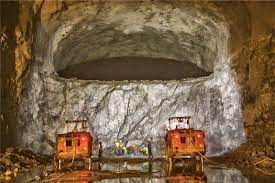 India will release 5 million barrels of crude oil from its emergency stockpile in tandem with the U.S., China, Japan, and other major economies to cool oil prices.
This is the first time ever that India, which stores 5.33 million tonne or about 38 million barrels of crude oil in underground caverns at three locations on the east and west coast, is releasing stocks for such purposes.
The U.S. had last week made an unusual request to some of the largest oil-consuming nations, including China, India and Japan, to consider releasing crude stocks in a coordinated effort to pare global energy prices.
This after the Organisation of the Petroleum Exporting Countries (OPEC) and its allies rebuffed repeated requests to speed up production increases.
About the SPR Programme:
Strategic petroleum reserves are huge stockpiles of crude oil to deal with any crude oil-related crisis like the risk of supply disruption from natural disasters, war or other calamities.
The petroleum reserves are strategic in nature and the crude oil stored in these reserves will be used during an oil shortage event, as and when declared so by the Government of India.
The construction of the Strategic Crude Oil Storage facilities is being managed by Indian Strategic Petroleum Reserves Limited (ISPRL), a Special Purpose Vehicle, which is a wholly owned subsidiary of Oil Industry Development Board (OIDB) under the Ministry of Petroleum & Natural Gas.
Phase 1 and phase 2:
Under Phase I of strategic petroleum reserves (SPR) programme, Government of India, through its Special Purpose Vehicle, Indian Strategic Petroleum Reserve Limited (ISPRL), has established petroleum storage facilities with total capacity of 5.33 Million Metric Tonnes (MMT) at 3 locations, namely (i) Vishakhapatnam (ii) Mangaluru and (iii) Padur.
Under Phase II of the petroleum reserve program, the Government has approved two additional commercial-cum-strategic facilities at Chandikhol (Odisha) and Padur (TN) on Public-Private Partnership (PPP) model.