Supreme Court Declines To Recognize Same-Sex Marriages: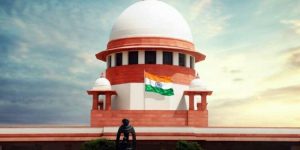 A five-judge Constitution Bench, led by Chief Justice of India D Y Chandrachud, issued a unanimous verdict declining to recognize same-sex marriages and civil unions for non-heterosexual couples.
All five judges on the Bench, including the CJI, agreed that there is no fundamental right to marry under the Indian Constitution.
Interpretation of the Special Marriage Act, 1954 to allow same-sex marriage using gender-neutral language was deemed unfeasible
The judgment did not recognize same-sex marriages or civil unions but acknowledged the right to choose partners and live-in relationships.
The court emphasized that family laws disproportionately exclude the queer community.
The responsibility for legal reforms and inclusivity in family law was placed on the legislature.