Increase In The Number Of Elephants: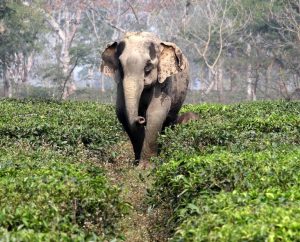 Estimates suggest that the number of elephants in Karnataka and Tamil Nadu has increased.
Karnataka's elephants increased from 6,049 in 2017 to 6,395 in 2023, the reports showed.
In Tamil Nadu, there was a rise to 2,961 in 2023 from 2,761 in 2017.
Meanwhile, in Kerala, the population has dropped from 9,026 to 4,306 in the same period.
The overall elephant population for the three states was registered to be 13,662 in 2023, compared to 17,836 in 2017.
Conservation Status:-
International Union for Conservation of Nature (IUCN) Red List of threatened species:
African Forest Elephant– Critically Endangered
African Savanna Elephant– Endangered
Asian Elephant– Endangered
Convention of the Migratory Species (CMS): Appendix I
Wildlife (Protection) Act, 1972: Schedule I