Surge In Oil And Natural Gas Prices: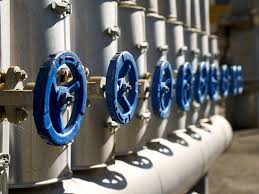 The U.S. announced the banning the import of Russian oil, liquefied natural gas, and coal to the country.
The move is aimed at depriving Russia of the economic resources needed to continue its war in Ukraine.
In the run up to the U.S. announcement, international oil prices surged to a 14-year high with Brent crude futures hitting USD139.13 intraday.
Russia is the world's third-largest oil producer, trailing only Saudi Arabia and the United States.
In January 2022, Russia's total oil production was 11.3 million barrels per day (mb/d), of which 10 mb/d was crude oil, according to the Paris-based intergovernmental International Energy Agency (IEA).
Russia is the world's largest exporter of crude and oil products, having shipped 7.8 mb/d in December 2021, and the second largest supplier of crude to the world with only Saudi Arabia exporting more crude than it.
Russia is also a major exporter of natural gas and supplied almost a third, or 32%, of the gas consumed in Europe (and the U.K.) in 2021.
The revenue it made from the sales of oil and gas in 2021 accounted for 36% of Russia's total revenue of 25.29 trillion rubles last year.