IRNSS-NaVIC: ISRO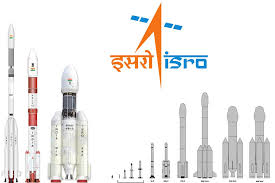 The Vice President has suggested ISRO (Indian Space Research Organization) make Indian regional navigation satellite system-Navigation in Indian Constellation (NaVIC) for global use.
In 2006, the project was approved by the Government of India and was expected to be completed and implemented by 2015-16.
The constellations' first satellite (IRNSS-1A) was launched on 1st July 2013 and the seventh and final satellite (IRNSS-1G) was launched on 28th April 2016.
With the last launch of the constellation's satellite (IRNSS-1G), IRNSS was renamed Navigation Indian Constellation (NaVIC) by India's Prime Minister.
Presently, IRNSS consists of eight satellites, three satellites in geostationary orbit and five satellites in geosynchronous orbit.
IRNSS-1I is expected to replace IRNSS-1A, which was rendered ineffective after its three rubidium atomic clocks failed.
The main objective is to provide reliable position, navigation and timing services over India and its neighbourhood.
It works just like the established and popular US Global Positioning System (GPS) but within a 1,500-km radius over the sub-continent.
Technically satellite systems with more satellites provide more accurate positioning information.
However, compared to GPS (24 satellites) which has a position accuracy of 20-30 metres, the NavIC is able to pinpoint location to an estimated accuracy of under 20 metres.
It has been certified by the 3rd Generation Partnership Project (3GPP), a global body for coordinating mobile telephony standards.
It was recognised by the International Maritime Organization (IMO) as a part of the World Wide Radio Navigation System (WWRNS) for operation in the Indian Ocean Region in 2020.
ISRO is working to build the next generation of IRNSS satellites with indigenous atomic clocks and enhancements to navigation services.