Survey Of Vultures: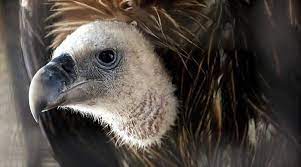 There are 246 vultures spread across Tamil Nadu, Karnataka and Kerala, according to the first-ever synchronised census on the bird carried out in February 2023.
The survey was conducted by the Kerala Forest and Wildlife department along with its counterparts in Tamil Nadu and Karnataka in the select regions of the Western Ghats.
The survey was carried out in the Mudumalai Tiger Reserve (MTR) and the adjoining landscape consisting of Sathyamangalam Tiger Reserve (STR) in Tamil Nadu, Wayanad Wildlife Sanctuary (WWS) in Kerala, Bandipur Tiger Reserve (BTR) and Nagerhole Tiger Reserve (NTR) in Karnataka.
A total of 98 vultures were seen in MTR, two in STR, 52 in WWS, 73 in BTR, and 23 in NTR.
Volunteers sighted White-rumped vultures (183), Long-billed vultures (30), Red-headed vultures (28), Egyptian vultures (3), Himalayan Griffon (1), and Cinereous vultures (1).
Vultures are witnessing a catastrophic decline from the 2000s as these species are being exposed to diclofenac drug which is mainly used as a painkiller for cattle and experts believe that increasing wild carcass availability was one of the major steps needed to help vultures thrive.
Vultures:
It is one of the 22 species of large carrion-eating birds that live predominantly in the tropics and subtropics.
They act an important function as nature's garbage collectors and help to keep the environment clean of waste.
Vultures also play a valuable role in keeping wildlife diseases in check.
India is home to 9 species of Vulture namely the Oriental white-backed, Long-billed, Slender-billed, Himalayan, Red-headed, Egyptian, Bearded, Cinereous and the Eurasian Griffon.