Emerging Markets Bond Index: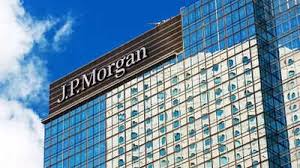 JP Morgan Chase & Co has announced it will include Indian government bonds to its emerging markets bond index from June 2024.
India's local bonds will be included in the Government Bond Index-Emerging Markets (GBI-EM) index of the JP Morgan.
It is expected to reach the maximum weight of 10 per cent in the GBI-EM Global Diversified Index (GBI-EM GD).
Emerging Markets Bond Index is a benchmark index for measuring the total return performance of international government and corporate bonds issued by emerging market countries that meet specific liquidity and structural requirements.
Emerging market bonds are debt instruments issued by developing countries, which tend to carry higher yields than government or corporate bonds of developed countries.
Total 23 Indian Government Bonds (IGBs) with a combined notional value of $330 billion are eligible.
All fall under the category of "fully accessible" for non-residents.
This move promises increased demand for the Indian rupee, potentially buffering against depreciation.
Lower borrowing costs can fuel essential infrastructure projects.
Increased liquidity may foster more efficient trading conditions.