Tachymenoides harrisonfordi : New Species Of Snake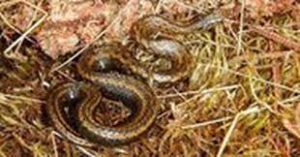 Researchers have named a recently discovered species of snake after actor Harrison Ford.
Tachymenoides harrisonfordi was discovered in May 2022 by a team of researchers from the United States, Germany and Peru.
It was discovered in the Peruvian Andes mountain region.
It measures 16 inches (40.6 centimetres) in length and is yellowish-brown with scattered black blotches, a black belly and a vertical streak over its copper-coloured eye.
This is the third animal species to be named after Ford. Earlier, an ant (Pheidole harrisonfordi) and a spider (Calponia harrisonfordi) were named after him.