Sri Aurobindo Ghosh 150th Birth Anniversary: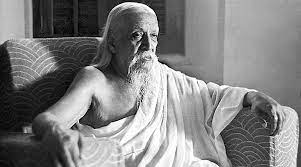 Prime Minister Narendra Modi will participate in a programme commemorating Sri Aurobindo's 150th birth anniversary on December 13, 2022. During the Programme PM will release a commemorative coin and postal stamp in honour of Sri Aurobindo.
Sri Aurobindo Ghosh Born to surgeon Krishna Dhan Ghose and Swarnalata Devi in Calcutta on August 15, 1872.
He passed Indian Civil Service Examination in 1890 but failed in the horsemanship test due to which he could not enter the service.
In 1893, he accepted an appointment in the Baroda state service.
He became a leading figure in the freedom movement and used to write fearless articles for the English newspaper Bande Mataram.
He also contributed articles to the Bengali weekly Yugantar.
Later, he started the weekly English journal titled Dharma, in which he tried to convey the message of Swaraj or freedom from the British rule.
He was one of the founders of the youth club Anushilan Samiti which protested against the atrocities of the British government.
He was one of the leading protesters against the 1905 Partition of Bengal and called on the citizens to boycott British institutions and goods.
He took part in the 1906 session of the Indian National Congress and was a member of the team which set four objectives-Swadeshi, Swaraj, education and boycott.
He was charged in the Alipore Bomb Case (1906-1910) and was sentenced to jail.
He spent one year in solitary confinement at the Alipore Central Jail in Calcutta.
He decided to give up active politics after his stint in jail and devoted himself to spiritualism.
In 1910, he left British India and found refuge in the French colony of Pondichéry (now called 'Puducherry') in southeastern India.
He founded a community of spiritual seekers, which took shape as the Sri Aurobindo Ashram in 1926.
He devoted himself for the rest of his life to the development of his "integral" yoga.
The main objective of his teachings was to increase the level of consciousness of people and to aware people of their true selves.
Aurobindo's voluminous literary work comprises philosophical speculation, many treatises on yoga and integral yoga, poetry, plays, and other writings.