Global Artificial Intelligence Summit And Awards: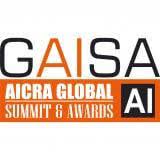 The Union Minister of Commerce and Industry addressed the 3rd edition of Global Artificial Intelligence Summit & Awards (GAISA), and articulated that Artificial Intelligence can help India be a developed nation by 2047.
GAISA:
The third AI Summit has been organized by AICRA (All India Council For Robotics & Automation) and is focusing on the areas of defence, healthcare, agriculture, smart cities, mobility and education in partnership with the government.
AICRA sets up standards in the robotics & automation and education industry, helping organizations and professionals to solve difficult technical problems, while enhancing their leadership and personal career capabilities.
GAISA-Global Artificial Intelligence Summit focuses on the prominence of AI in human lives & business industries.
The aim is to develop a roadmap on how to use the AI ecosystem and startups for the benefit of society.
It has set up multidisciplinary groups to break down the silos in which different stakeholders have been working and to find technological solutions for the key sectors of our society.