Snake Island: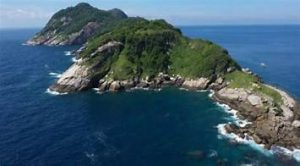 Ukraine has caused significant losses to the Russian military in airstrikes on Zmiinyi Island, also known as Snake Island, in the Black Sea.
The hit on the island is believed to be the second major military success using missiles given to Ukraine by the West.
Snake Island:
Zmiinyi Island, also known as Snake or Serpent Island, is a small piece of rock less than 700 metres from end to end, that has been described as being X-shaped.
It is located 35 km from the coast in the Black Sea, to the east of the mouth of the Danube and roughly southwest of the port city of Odessa.
The Danube is the second longest river in Europe after the Volga.
It rises in the Black Forest mountains of western Germany and flows for some 2,850 km to its mouth on the Black Sea.
The island is marked on the map by the tiny village of Bile that is located on it, belongs to Ukraine.