Taiwan's de facto Ambassador to the U.S. was formally invited to President Joe Biden's inauguration: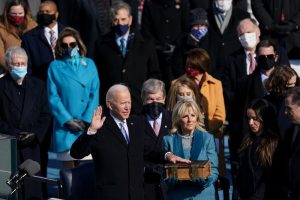 Taipei's Foreign Ministry said it was the first time in decades that a Taiwanese envoy had been "invited" by the inauguration committee.
China- Taiwan relations:
China has claimed Taiwan through its "one China" policy since the Chinese civil war forced the defeated Kuomintang, or Nationalist, to flee to the island in 1949 and has vowed to bring it under Beijing's rule, by force if necessary.
China is Taiwan's top trading partner, with trade totalling $226 billion in 2018. Taiwan runs a large trade surplus with China.
While Taiwan is self-governed and de facto independent, it has never formally declared independence from the mainland.
Under the "one country, two systems" formula, Taiwan would have the right to run its own affairs; a similar arrangement is used in Hong Kong.
Taiwan is a member of the World Trade Organization, Asia-Pacific Economic Cooperation and Asian Development Bank under various names.
Indo- Taiwan relations:
Although they do not have formal diplomatic ties, Taiwan and India have been cooperating in various fields.
India has refused to endorse the "one-China" policy since 2010.