Tamil Thai Vaazhthu: The State Song Of Tamil Nadu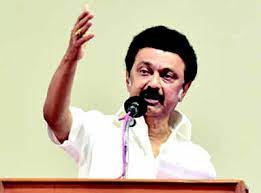 The Tamil Nadu government has declared Tamil Thai Vaazhthu, a prayer song sung in praise of Mother Tamil, as the State Song.
A Government Order (GO) had been issued directing that everyone who is present during the rendition of the song, barring differently abled persons, should remain standing.
The order has come less than two weeks after the Madurai Bench of Madras High Court said (Kan. Ilango v. State case) that "There is no statutory or executive order requiring the attendees to stand up when Tamil Thai Vaazhthu is sung."
The High Court referred to Bijoe Emmanuel vs. State of Kerala case (1986), in which the Supreme Court ordered the readmission to school of three children of the Jehovah's Witnesses, who had been expelled for refusing to sing the national anthem.
It was noted (by the Supreme Court) that there is no provision of law which obliges anyone to sing the National Anthem.
Again, while the Supreme Court had, in Shyam Narayan Chouksey v. Union of India (2017), directed that all cinema halls shall play the national anthem before the film and all present are obliged to stand, it had modified the original directions and made it "optional and not mandatory".
While "it is true that the members of the audience conventionally stand up whenever Tamil Thai Vaazhthu is sung, the question is whether this is the only mode in which respect can be shown".
When we celebrate pluralism and diversity, insisting that there can be only one way of showing respect reeks of hypocrisy.
Also, it would be "false respect" if people respected something only by law, and a law that was made for that one person.