3rd Edition Of The Indian Sign Language (ISL) Dictionary: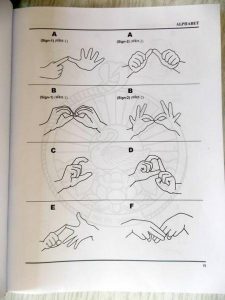 Union Minister for Social Justice and Empowerment will virtually release the 3rd edition of the Indian Sign Language (ISL) Dictionary with 10,000 terms (including 6,000 earlier terms) on 17th February 2021.
The Dictionary has been brought out by the Indian Sign Language Research and Training Centre (ISLRTC), an autonomous Institute under the Department of Empowerment of Persons with Disabilities (Divyangjan), Ministry of Social Justice & Empowerment.
The 3rd edition of the ISL Dictionary contains a total of 10,000 terms of everyday use, academic terms, legal & administrative terms, medical terms, technical terms, and agricultural terms.
The Dictionary also contains regional signs used in different parts of the country.
The 1st edition of the ISL Dictionary was launched on 23rd March 2018 with 3000 terms and the 2nd edition with 6000 terms (including earlier 3000 terms) was launched on 27th February 2019.