Trade Unions Push For Repeal Of Labour Codes: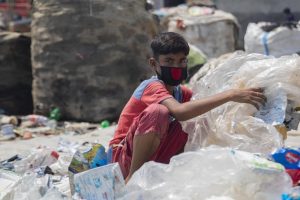 Over a year since Parliament passed four labour codes (on wages, social security, occupational safety and industrial relations), the Centre is still in the process of notifying the rules to implement the laws and has not set a date for the roll-out.
Trade unions, however, have planned to intensify their agitation this week against the codes in the wake of the government's decision to repeal the three farm laws.
Demands by trade unions:
The two codes we accepted — on wages and social security — be implemented immediately and the two to which we had objections — industrial relations and occupational safety — be reviewed.
About the labour codes:
The new set of regulations consolidates 44 labour laws under 4 categories of Codes namely, Wage Code; Social Security Code; Occupational Safety, Health & Working Conditions Code; and the Industrial Relations Code.
The Parliament has already passed all the four Codes and it has also received the President's assent.
The 4 codes are:
The Code on Wages, 2019, applying to all the employees in organized as well as unorganized sector, aims to regulate wage and bonus payments in all employments and aims at providing equal remuneration to employees performing work of a similar nature in every industry, trade, business, or manufacture.
The Code on Occupational Safety, Health and Working Conditions, 2020 seeks to regulate the health and safety conditions of workers in establishments with 10 or more workers, and in all mines and docks.
The Code on Social Security, 2020 consolidates nine laws related to social security and maternity benefits.
The Code on Industrial Relations, 2020 seeks to consolidate three labour laws namely, The Industrial Disputes Act, 1947:

The Trade Unions Act, 1926 and The Industrial Employment (Standing Orders) Act, 1946. The Code aims to improve the business environment in the country largely by reducing the labour compliance burden of industries.