Trafficking In Persons (Prevention, Care and Rehabilitation) Draft Bill 2021: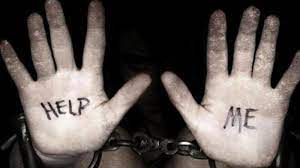 The Indian Leadership Forum Against Trafficking (ILFAT) has written to the Ministry of Women and Child Development identifying gaps in the Trafficking in Persons (Prevention, Care and Rehabilitation) draft Bill 2021, which is expected to be tabled in the Winter session of Parliament.
Issues with the Bill:
While the Bill provides rehabilitation to the survivors, it does not extend the relief beyond shelter homes.
There is a demand for a community-based rehabilitation model that provides health services, legal aid, access to welfare schemes and income opportunities crucial for ensuring "all-round reintegration of victims'' back into their community and family.
According to the United Nations' human rights experts, it was not in accordance with the international human rights laws.
The Bill seemed to combine sex work and migration with trafficking.
The Bill was criticised for addressing trafficking through a criminal law perspective instead of complementing it with a human-rights based and victim-centred approach.
It was also criticised for promoting "rescue raids" by the police as well as institutionalisation of victims in the name of rehabilitation.
It was pointed out that certain vague provisions would lead to blanket criminalisation of activities that do not necessarily relate to trafficking.
Provisions in the New Bill:
It extends to all citizens inside as well as outside India,
Persons on any ship or aircraft registered in India wherever it may be or carrying Indian citizens wherever they may be,
A foreign national or a stateless person who has his or her residence in India at the time of commission of offence under this Act, and
The law will apply to every offence of trafficking in persons with cross-border implications.
It extends beyond the protection of women and children as victims to now include transgenders as well as any person who may be a victim of trafficking.
It also does away with the provision that a victim necessarily needs to be transported from one place to another to be defined as a victim.
Penalty:

A minimum of seven years which can go up to an imprisonment of 10 years and a fine of Rs 5 lakh in most cases of child trafficking.
In case of the trafficking of more than one child, the penalty is now life imprisonment.