TRP: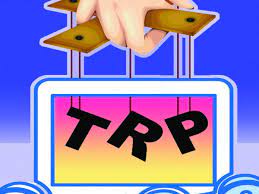 The Information and Broadcasting Ministry has asked the Broadcast Audience Research Council to resume the release of television rating point, also known as target rating points, data.
It had been suspended in late 2020 after the police unearthed a ratings scandal, acting on a complaint made by the BARC.
To begin with, BARC has been asked to release data of the last three months in a monthly format for a "fair and equitable representation of true trends."
Meanwhile, the I&B Ministry constituted a committee under the Prasar Bharati Corporation CEO, Shashi Shekhar Vempati, to review the existing guidelines for TV ratings and come out with recommendations.
Acting on a complaint by the BARC, the viewership measurement body for television, and one of its contractors, Hansa Services Pvt Ltd., the Mumbai police on October 8, 2020, said it had busted a TRP racket run by three news channels who were manipulating viewership ratings by bribing panel homes where measurement meters had been placed.
It is not the first time it has been reported that ratings are being rigged. In 2002-2003, former director general of Doordarshan S.Y. Quraishi wondered how the national broadcaster with a news share of 92% did not figure at the top of the TRP list brought out by the Television Audience Measurement (TAM).
Eventually, TAM bowed out and BARC was founded in 2010 by the Indian Broadcasting Foundation (IBF), the Advertising Agencies Association of India (AAAI), and the Indian Society of Advertisers —representative of the media industry with all its stakeholders.