Unlawful Activities (Prevention) Act (UAPA):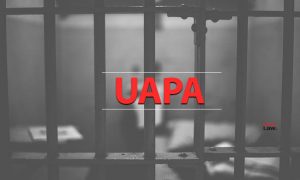 The death of Father Stan Swamy, a Jesuit priest and tribal rights activist, while in judicial custody, has brought the stringent provisions of Unlawful Activities (Prevention) Act (UAPA) into the focus.
UAPA is the India's main anti-terrorism legislation, but the law makes it more difficult to obtain bail.
This difficulty in obtaining bail is being seen as one of the principal reasons for Fr. Swamy's death as a prisoner in a hospital and compromises constitutional liberties.
In the mid-1960s, in order to curb the various secession movements, the Government of India considered enacting a stringent law.
In March 1967, a peasant uprising in Naxalbari imparted a sense of urgency.
On 17th June, 1966, the President had promulgated the Unlawful Activities (Prevention) Ordinance.
The ordinance intended to "provide for the more effective prevention of unlawful activities of individuals and associations".
After initial resistance from the Parliament (owing to its stringent nature), the Unlawful Activities (Prevention) Act was passed in 1967.
The Act provided for declaring an association or a body of individuals "unlawful" if they indulged in any activity that envisages secession or questions or disclaims the country's sovereignty and territorial integrity.
Prior to the UAPA's enactment, associations were being declared unlawful under the Criminal Law (Amendment) Act, 1952.
However, the Supreme Court held that the provision on bans was unlawful because there was no judicial mechanism to scrutinise the validity of any ban.
Therefore, the UAPA included provisions for a Tribunal which has to confirm within six months the notification declaring an outfit unlawful.
After the Prevention of Terrorism Act (POTA), 2002, was repealed, the UAPA was expanded to include what would have been terrorist acts in earlier laws.
Current Status of the Act:
In its present form, the UAPA has been amended in 2004 and 2013, to expand its scope.
Expanded Scope of Law:

Punishment for terrorist acts and activities,
Acts threatening the country's security, including its economic security (a term that covers fiscal and monetary security, food, livelihood, energy ecological and environmental security),
Provisions to prevent the use of funds for terrorist purposes, including money.
The ban on organisations was initially for two years, but from 2013, the period of proscription has been extended to five years.
Further, the amendments aim to give effect to various anti-terrorism resolutions of the United Nations Security Council and requirements of the Financial Action Task Force.
In 2019, the Act was amended to empower the government to designate individuals as terrorists.