Unlawful Activities (Prevention) Act (UAPA):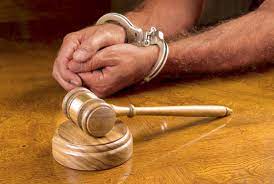 The Delhi High Court granted bail to Jawaharlal Nehru University students Devangana Kalita and Natasha Narwal and Jamia Millia Islamia student Asif Iqbal Tanha, arrested under the Unlawful Activities (Prevention) Act (UAPA) in connection with the northeast Delhi riots in 2020.
Notwithstanding the fact that the definition of 'terrorist act' in Unlawful Activities (Prevention) Act (UAPA) is "wide and even somewhat vague", the phrase 'terrorist act' cannot be permitted to be casually applied to criminal acts that fall squarely within the definition of conventional offences, the Delhi High Court remarked.
It said the word 'terrorism' or 'terror' has nowhere been defined in the UAPA. Hence, the court must be careful in employing the definitional words and phrases used in section 15 (of the UAPA that defines 'terrorist act').
UAPA:
The Unlawful Activities Prevention Act (UAPA) was enacted in 1967.
Section 15 of the UAPA defines "terrorist act" and is punishable with imprisonment for a term of at least five years to life. In case the terrorist act results in death, the punishment is death or imprisonment for life.
The 2004 amendment was to ban organisations for terrorist activities, under which 34 outfits, including the Lashkar-e-Taiba and the Jaish-e-Mohammad, were banned.
The 2019 amendment gave the Home Ministry the power to designate individuals as terrorists.
In September 2019, the four individuals to be first designated as terrorists were JeM chief Masood Azhar, LeT's Hafiz Saeed, his deputy Zaki-ur-Rehman Lakhvi, and underworld don Dawood Ibrahim, who planned and executed the 1993 Mumbai serial blasts.