Unlawful Activities (Prevention) Act (UAPA):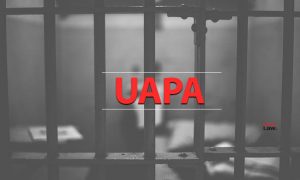 The Editors Guild of India (EGI) has expressed shock over the Tripura police's action of booking 102 people, including journalists, under Unlawful Activities (Prevention) Act. This was for reporting and writing on the recent communal violence in the State.
About the Unlawful Activities (Prevention) Act:
Passed in 1967, the law aims at effective prevention of unlawful activities associations in India.
The Act assigns absolute power to the central government, by way of which if the Centre deems an activity as unlawful then it may, by way of an Official Gazette, declare it so.
It has death penalty and life imprisonment as highest punishments.
Under UAPA, both Indian and foreign nationals can be charged.
It will be applicable to the offenders in the same manner, even if crime is committed on a foreign land, outside India.
Under the UAPA, the investigating agency can file a charge sheet in maximum 180 days after the arrests and the duration can be extended further after intimating the court.
As per amendments of 2019:
The Act empowers the Director General of National Investigation Agency (NIA) to grant approval of seizure or attachment of property when the case is investigated by the said agency.
The Act empowers the officers of the NIA, of the rank of Inspector or above, to investigate cases of terrorism in addition to those conducted by the DSP or ACP or above rank officer in the state.
It also included the provision of designating an individual as a terrorist.
In June 2021, delivering a judgment defining the contours of the otherwise "vague" Section 15 of the Unlawful Activities (Prevention) Act, 1967, (UAPA), the Delhi High Court laid down some important principles upon the imposition of Section 15, 17 & 18 of the Act.