Daily Current Affairs for Government Exams:
Today Current Affairs: 4th November 2020 for UPSC IAS exams, State PSC exams, SSC CGL, State SSC, RRB, Railways, Banking Exam & IBPS, etc
Contents:
Extension of Food Fortification Scheme
India had a virtual meeting with the Gulf Cooperation Council (GCC):
La Niña:
Project Lion:
Central Vista Redevelopment' project,:
World Wide Fund for Nature (WWF):
Other important current affairs:
1.Extension of Food Fortification Scheme: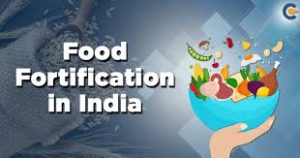 In order to fight chronic anemia and undernutrition, the government is making plans to distribute fortified rice through the Integrated Child Development Services and Mid Day Meal Schemes across the country from the year 2021, with a special focus on Aspirational districts.
This was decided in a review meeting of an existing pilot scheme which aims to distribute fortified rice in 15 districts.
The centrally-sponsored pilot scheme was approved in February 2019, for a three-year period from 2019-20 onwards. Under it, one district each in 15 predominantly rice-eating States was selected.
It was found that out of 15 states only 5 — Andhra Pradesh, Gujarat, Maharashtra, Tamil Nadu, and Chhattisgarh have started the distribution of fortified rice in their identified pilot districts.
In other words, the scheme has only been implemented in five districts so far, although more than half the project duration is over.
The Food Corporation of India has now been mandated to scale up the annual supply of Fortified Rice Kernels (FRK) from the current 15,000 tonnes to at least 1.3 lakh tonnes.
To cover PDS, anganwadis and mid-day meals in the 112 aspirational districts, annual supply capacity would need to be increased to about 1.3 lakh tonnes.
Further, existing rice mills will be equipped with Blending Machines for mixing FRK with normal rice.
Other Related Initiatives:
Milk Fortification Project was launched by the National Dairy Development Board (NDDB) in collaboration with the World Bank and Tata Trusts, as a pilot project in 2017. It is intended to address vitamin deficiency in consumers.
Recently, the month of September was observed as Poshan Maah i.e. Nutrition month.
It includes month-long activities focussed on antenatal care, optimal breastfeeding, anemia, growth monitoring, girls education, diet, right age of marriage, hygiene and sanitation, and eating healthy (food fortification).
Food Fortification
According to the World Health Organisation (WHO), food fortification is defined as the practice of deliberately increasing the content of essential micronutrients so as to improve the nutritional quality of the food supply and to provide a public health benefit with minimal risk to health.
Food fortification can be done for foods widely consumed by the general population (mass fortification), to fortify foods designed for specific population subgroups, such as complementary foods for young children or rations for displaced populations (targeted fortification), and/or to allow food manufacturers to voluntarily fortify foods available in the marketplace (market-driven fortification).
The extent to which a national or regional food supply is fortified varies considerably.
The concentration of just one micronutrient might be increased in a single foodstuff (e.g. the iodization of salt), or, at the other end of the scale, there might be a whole range of food–micronutrient combinations.
In October 2016, the Food Safety and Standards Authority Of India (FSSAI) operationalized the Food Safety and Standards (Fortification of Foods) Regulations, 2016 for fortifying staples namely Wheat Flour and Rice (with Iron, Vitamin B12 and Folic Acid), Milk and Edible Oil (with Vitamins A and D) and Double Fortified Salt (with Iodine and Iron) to reduce the high burden of micronutrient malnutrition in India.
India's National Nutritional strategy, 2017, had listed food fortification as one of the interventions to address anemia, vitamin A and iodine deficiencies apart from supplementation and dietary diversification.
2.India had a virtual meeting with the Gulf Cooperation Council (GCC):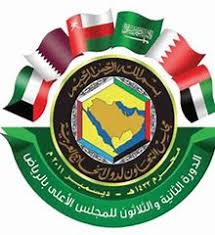 India had a virtual meeting with the Gulf Cooperation Council (GCC), a leading regional organization comprising almost all Arab countries.
Indian Workers Want to Return to Arab Countries: India has asked the members of the GCC to facilitate the return of Indians who want to resume work with the relaxing of Covid-19-related restrictions.
This can happen through sustainable travel bubble arrangements.
More than eight million Indians live and work in West Asia, with a majority of them within the region covered by the GCC, which includes Bahrain, Kuwait, Oman, Qatar, Saudi Arabia, and the UAE.
'Transport Bubbles' or 'Air Travel Arrangements' are temporary arrangements between two countries aimed at restarting commercial passenger services when regular international flights are suspended as a result of the Covid-19 pandemic.
They are reciprocal in nature, meaning airlines from both countries enjoy similar benefits.
Cooperation: Both sides affirmed their commitment to reform multilateral institutions to reflect the realities of the 21st century and work together to address contemporary challenges such as the Covid-19 pandemic, climate change, sustainable development, and terrorism.
The GCC welcomed India's inclusion in the United Nations Security Council (UNSC) as a non-permanent member from January 2021.
India assured continuing the flow of food, medicines, and essential items to the Gulf region.
Supply chains from India to the Gulf were not disrupted despite the lockdowns during the pandemic.
Gulf Cooperation Council:
GCC was established by an agreement concluded in 1981 among Bahrain, Kuwait, Oman, Qatar, Saudi Arabia, and UAE in view of their special relations, geographic proximity, similar political systems based on Islamic beliefs, joint destiny, and common objectives.
The structure of the GCC consists of the Supreme Council (the highest authority), the Ministerial Council, and the Secretariat General. The Secretariat is located in Riyadh, Saudi Arabia.
It is a political, economic, social, and regional organization according to its charter.
3.La Niña:
The La Niña weather phenomenon is back in the central and eastern equatorial Pacific Ocean after nearly a decade's absence, the World Meteorological Organization (WMO) said in its latest Global Seasonal update released October 29, 2020.
La Niña will result in sea surface temperatures between two and three degrees Celsius cooler than average.
La Niña could last into 2021, affecting temperatures, precipitation, and storm patterns in many parts of the world.
La Niña:
It means the large-scale cooling of ocean surface temperatures in the central and eastern equatorial Pacific Ocean, together with changes in the tropical atmospheric circulation, namely winds, pressure, and rainfall.
It has the opposite impacts on weather and climate as El Niño, which is the warm phase of the El Niño Southern Oscillation (ENSO).
Weather changes because of La Nina: The Horn of Africa and central Asia will see below average rainfall due to La Niña. East Africa is forecast to see drier-than-usual conditions, which together with the existing impacts of the desert locust invasion, may add to regional food insecurity.
It could also lead to increased rainfall in southern Africa.
It could also affect the southwest Indian Ocean Tropical Cyclone season, reducing the intensity.
Southeast Asia, some Pacific Islands and the northern region of South America are expected to receive above-average rainfall.
In India, La Niña means the country will receive more rainfall than normal, leading to floods.
4.Project Lion: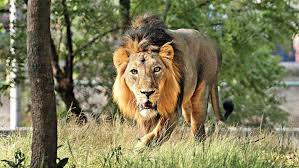 Six new sites apart from the Kuno-Palpur Wildlife Sanctuary were identified under Project Lion that was announced by Prime Minister Narendra Modi on August 15, 2020.
The six new sites include:
Madhav National Park, Madhya Pradesh.
Sitamata Wildlife Sanctuary, Rajasthan.
Mukundra Hills Tiger Reserve, Rajasthan.
Gandhi Sagar Wildlife Sanctuary, Madhya Pradesh.
Kumbhalgarh Wildlife Sanctuary, Rajasthan.
Jessore-Balaram Ambaji WLS and adjoining landscape, Gujarat.
Lion relocation has been talked about since 1995 when the Kuno Wildlife Sanctuary was identified as an alternate site.
Need for relocation:
The population in Gir has low genetic diversity, making it vulnerable to threats of extension from epidemics.
Lions are found in Gujarat across an area of 30,000 sq km called the Asiatic Lion Landscape (ALL).
Besides, the 2013 Supreme Court order directed Gujarat to relocate lions to the Kuno-Palpur Wildlife Sanctuary.
About Asiatic Lions:
Listed as 'Endangered' under the IUCN Red List.
Its population is restricted to the state of Gujarat in India (Gir National Park).
5.Central Vista Redevelopment' project,: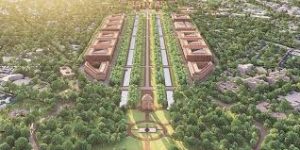 The Central Government has recently tried to justify its decision to construct a new Parliament building under the proposed 'Central Vista Redevelopment' project, in the Supreme Court (SC).
One of the issues raised by the petitioners was if it's possible to refurbish and use the existing Parliament building.
Central Vista Redevelopment Project
The Union Ministry of Housing and Urban Affairs proposed the Central Vista redevelopment project in 2019.
The project envisages:

Constructing a triangular Parliament building next to the existing one.
Constructing Common Central Secretariat.
Revamping of the 3-km-long Rajpath — from Rashtrapati Bhavan to India Gate.
North and South Block to be repurposed as museums.

Currently, the Central Vista of New Delhi houses Rashtrapati Bhawan, Parliament House, North and South Block, India Gate, National Archives among others.
Centre's Stand:
Underlining the cost and infrastructure advantages of the proposed project, the Centre told the SC that the question of whether or not to have a new Parliament building is a policy decision that the government is entitled to take.
The government had taken an important policy decision to construct a Parliament complex and central secretariat as the existing one is under tremendous stress. Further, the project cannot come up at Noida or elsewhere, but on Central Vista.
6.World Wide Fund for Nature (WWF):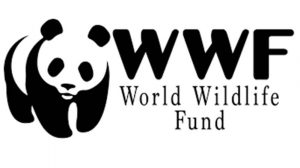 A hundred cities worldwide, including 30 in India, face the risk of 'severe water scarcity' by 2050, according to a recent report by the World Wide Fund for Nature (WWF).
The cities include:
Global hubs such as Beijing, Jakarta, Johannesburg, Istanbul, Hong Kong, Mecca, and Rio de Janeiro.
Indian Cities such as Jaipur, Indore, Thane, Srinagar, Rajkot, Bengaluru, etc.
More than half of the identified cities are from China and India.
The cities would face a 'grave water risk' by 2050 due to a dramatic increase in their population percentage to 51 percent by 2050, from 17 per cent in 2020.
Cities need to invest more in nature-based solutions and enhance the health of river basins, watersheds, and wetlands to build resilience to water risks.
To manage these initiatives, a public funding pool needed to be created in collaboration with the private sector to invest, reduce risk, and generate returns, and fuel sustainable economic growth.
Cities also needed to support greater global efforts to mitigate greenhouse gas emissions to avoid reaching these scenarios.
Other important current affairs:
1.Pradhan Mantri Bhartiya Janaushdhi Pariyojana:
Pharma products worth Rs 358 crore sold through Jan Aushadhi stores during the first seven months of this fiscal.
Likely to surpass sales of Rs 600 crore for the entire fiscal year against Rs 419 crore in 2019-20.
About PMBJP: It is a campaign launched by the Department of Pharmaceuticals of the Ministry of Chemicals and Fertilizers.
It seeks to provide quality medicines at affordable prices to the masses through special kendra's known as Pradhan Mantri Bhartiya Jan Aushadhi Kendra.
Initially launched in 2008, the scheme was rechristened in 2015.
Implementation: Bureau of Pharma PSUs of India (BPPI) is the implementing agency of PMBJP. BPPI (Bureau of Pharma Public Sector Undertakings of India) has been established under the Department of Pharmaceuticals, Govt. of India, with the support of all the CPSUs.
2.More than 100 beached pilot whales saved off Sri Lanka.
The rescue was conducted by the navy, with help from environmental protection officers, police, and local residents.
Cetacean stranding, more commonly referred to as beaching, refers to the phenomenon of dolphins and whales stranding themselves on beaches.
Pilot Whales: Pilot whales are so named because it was once believed that each observed group was navigated by a pilot or leader.
There are two species of pilot whales: Short-finned pilot whales, which are mainly found in tropical and warm-temperate regions, and long-finned pilot whales, which inhabit colder waters.
Both species are designated as Data Deficient on the IUCN Red List of Threatened Species.
3.National Council of Applied Economic Research (NCAER) has evaluated the economic benefits of the National Monsoon Mission (NMM).
Established in 1956, NCAER is India's oldest and largest independent, non-profit, economic policy research institute, based in New Delhi.
The study spanned 173 rain-fed districts in 16 states which appropriately represented agro-climatic zones, rain-fed areas, coverage of major crops, and incidence of extreme weather events in the country.
It was conducted on behalf of the Ministry of Earth Sciences (MoES).
The study refers to economic benefits as direct monetary gains to crop farmers, livestock rearers, and fishermen in the country.
India's investment of nearly Rs. 1,000 crore in the NMM and High-Performance Computing (HPC) facilities would provide benefits worth Rs. 50,000 crore to nearly 1.07 crore Below Poverty Line (BPL) agricultural households and 53 lakh BPL fisherfolk households in the country.
The total annual economic benefits to agricultural households, farmers, and livestock owners taken together has been calculated at Rs. 13,331 crore and the incremental benefits over the next five years are estimated to be about Rs. 48,056 crore.
The benefits are from accurate weather forecasting by the India Meteorological Department (IMD) and other agencies working under the Ministry of Earth Sciences.
Agro-meteorological services for farmers is one of the most prominent weather services of IMD.
Every day Ocean State Forecast (OSF) and warnings to fishermen going out to the sea by the Indian National Centre for Ocean Information Services (INCOIS) helped in the elimination of less or not so productive trips to the ocean.
Potential Fishing Zone (PFZ) advisories resulted in successful trips generating additional catches.