US becomes India's Biggest Trading Partner In FY22: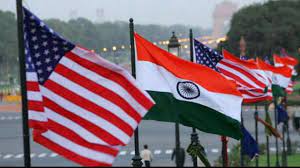 The US has surpassed China to become India's top trading partner in 2021-22.
In 2021-22, the bilateral trade between the US and India stood at $119.42 billion as against $80.51 billion in 2020-21.
The US is one of the few countries with which India has a trade surplus.
In 2021-22, the UAE with $72.9 billion, was the third largest trading partner of India. It was followed by Saudi Arabia ($42,85 billion), Iraq ($34.33 billion) and Singapore ($30 billion).