Vault Managers : SEBI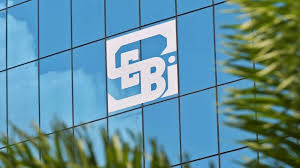 SEBI issued a procedure for vault managers to seek prior approval for the change.
The vault manager is regulated as a SEBI intermediary for providing vaulting services meant for gold deposited to create electronic gold receipts (EGRs).
Electronic gold receipts is a gold exchange measure by SEBI, wherein the yellow metal can be traded in the form of electronic gold receipts.
The obligations of the vault manager include accepting deposits, storage, and safekeeping of gold, creation as well as withdrawal of EGR, grievance redressal, and periodic reconciliation of physical gold with the records of the depository.
Under New the procedure, an application should be made by the vault managers to the regulator for prior approval through the Intermediary Portal, according to a circular.
Applications for fresh registration under a change in control shall be made to Sebi within six months from the date of prior approval.
The matters which involve a scheme of arrangement and need sanction from the National Company Law Tribunal (NCLT), the vault manager would have to ensure that the application seeking approval for the proposed change in control would be filed with Sebi before applying with NCLT.
The validity of such in-principle approval from Sebi would be three months within which the relevant application should be made to NCLT.
Within 15 days from the date of the order of NCLT, the vault manager would have to submit the required documents to SEBI for final approval.