Vernacular Innovation Program (VIP):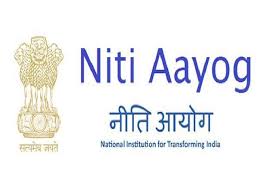 Atal Innovation Mission (AIM), NITI Aayog has come up with a first of its kind Vernacular Innovation Program (VIP), which will enable innovators and entrepreneurs in India to have access to the innovation ecosystem in 22 scheduled languages by the Government of India.
To build the necessary capacity for the VIP, AIM has identified and will be training a Vernacular Task Force (VTF) in each of the 22 scheduled languages.
Each task force comprises of vernacular language teachers, subject experts, technical writers, and the leadership of regional Atal Incubation Centers (AICs).
To get the program rolling, AIM NITI Aayog is launching a train-the-trainer program where it will collaborate with the Design Department of IIT Delhi to coach the VTF in design thinking and entrepreneurship and the adaptation of these subjects in the 22 languages and cultures.
Furthermore, industry mentors have joined hands to lend design thinking expertise, and CSR sponsors have agreed to generously support the program. Upon training the task force over the period of December 2021 to April 2022, the ecosystem will be opened to vernacular innovators.
According to the 2011 census, only 10.4% of Indians speak English, most as their second, third, or fourth language.
Not surprisingly, only 0.02% of Indians spoke English as their first language.
Thus, India should create equal opportunity for the vernacular innovators who represent the staggering 90% of our population.