West Asia Peace Conference: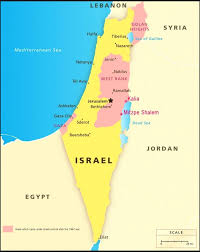 Russia backed a Palestinian proposal for a West Asia Peace Conference. The Conference is intended to focus on a two-state solution, under which Israel and a future Palestinian state would coexist.
The support for the Conference came as the USA, which had sided with Israel under the administration of Donald Trump, intends to "restore credible USA engagement with Palestinians as well as Israelis."
The 10 participants would include Israel, the Palestinians, the four members of the West Asia diplomatic quartet (Russia, the United Nation, the USA and the European Union), along with four Arab states — Bahrain, Egypt, Jordan and the UAE.
Russia suggested that the West Asia Peace Conference could be held at the ministerial level.