Blank-Cheque Company: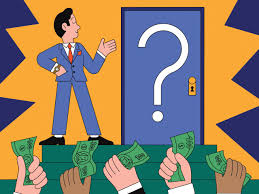 Renewable energy producer 'ReNew Power' announced an agreement to merge with RMG Acquisition Corp II, a blank-cheque company or a Special Purpose Acquisition Company (SPAC).
About Blank-cheque Company:
A SPAC, or a blank-cheque company, is an entity specifically set up with the objective of acquiring a firm in a particular sector.
The aim of this SPAC is to raise money in an Initial Public Offering (IPO), and at this point in time, it does not have any operations or revenues.
Once the money is raised from the public, it is kept in an escrow account, which can be accessed while making the acquisition.
If the acquisition is not made within two years of the IPO, the SPAC is delisted and the money is returned to the investors.
These are attractive to investors, despite them essentially being shell companies, as the blank-cheque companies are people sponsoring.
It is a fresh way of thinking of how to structure and exit versus an expensive IPO. The money is already raised by somebody who specializes in that area and is now picking those assets and building on them.