Canary Islands : More Than 30 Migrants Dead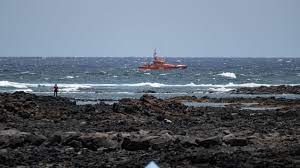 A boat tragedy occurred recently, around the Canary Islands in Spain.
More than 30 migrants are feared dead after a small boat headed for Spain's Canary Islands sank.
Neither Spanish nor Moroccan authorities have confirmed about how many people had been on board the vessel or how many might be missing.
Canary Islands:
Located in Atlantic Ocean.
It is an archipelago which is a group or chain of islands that are closely scattered in a body of water, such as a sea, ocean, lake, or river.
It is about 1300 km South of mainland Spain and 115 km West of the African coast (Morocco).
The Canaries comprise the Spanish provinces of:-

Las Palmas and
Santa Cruz de Tenerife.

These Islands were formed by volcanic eruptions millions of years ago.
They have a subtropical climate.
Temperatures are warm and show little seasonal variation.
It has rich volcanic soils and mild temperatures that support a wide variety of vegetation.