Default Bail: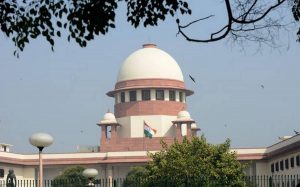 The National Investigation Agency (NIA) has approached the Supreme Court against a Bombay High Court order granting bail to advocate and activist Sudha Bharadwaj. In its bail order, the court has asked the NIA Court to decide the conditions for her release on December 8.
While she was given 'default bail', eight others were denied the benefit in the same case.
The case highlights the nuances involved in a court determining the circumstances in which statutory bail is granted or denied, even though it is generally considered "an indefeasible right".
Default bail, also known as statutory bail, is a right to bail that accrues when the police fail to complete investigation within a specified period in respect of a person in judicial custody.
This is enshrined in Section 167(2) of the Code of Criminal Procedure where it is not possible for the police to complete an investigation in 24 hours, the police produce the suspect in court and seek orders for either police or judicial custody.
This section concerns the total period up to which a person may be remanded in custody prior to filing of charge sheet.
For most offences, the police have 60 days to complete the investigation and file a final report before the court.
However, where the offence attracts death sentence or life imprisonment, or a jail term of not less than 10 years, the period available is 90 days.
In other words, a magistrate cannot authorise a person's judicial remand beyond the 60-or 90-day limit.
At the end of this period, if the investigation is not complete, the court shall release the person "if he is prepared to and does furnish bail".