MATLAB Software: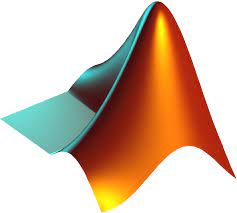 For the first time in the country, academic users in India will be able to access the MATLAB software suite at no cost through the Indian Science Technology and Engineering facilities Map (I-STEM) portal.
MATLAB is a proprietary multi-paradigm programming language and numeric computing environment developed by MathWorks.
MATLAB, used by more than 4 million users globally, allows matrix manipulations, plotting of functions and data, implementation of algorithms, creation of user interfaces, and interfacing with programs written in other languages.
The software suite is hosted on the cloud server of I-STEM to provide user friendly access from anywhere in India.
It is expected to assist many students and researchers in the country, especially those in the more remote and less-endowed institutions, thereby enhancing learning outcomes and promoting Research & Development efforts across India.
I-STEM is a National Web portal for sharing R&D (Research and Development) facilities.
The portal facilitates researchers to access slots for the use of equipment, as well as to share the details of the outcomes, such as, patents, publications and technologies.
In July, 2021, I-STEM project was accorded an extension for five years, until 2026 and entered its second phase with added features.
Launched in January 2020, it is an initiative of Office of the Principal Scientific Adviser to the Government of India under the aegis of Prime Minister Science, Technology and Innovation Advisory Council (PM-STIAC) mission.
PM-STIAC is an overarching Council that facilitates the Principal Scientific Adviser's Office to assess the status in specific science and technology domains, comprehend challenges in hand, formulate specific interventions, develop a futuristic roadmap and advise the Prime Minister accordingly.
The goal of I-STEM is to strengthen the R&D ecosystem of the country by connecting researchers with resources.
Promoting technologies and scientific equipment development indigenously, and providing necessary supplies and support to researchers by enabling them an access to existing publicly funded R&D facilities in the country through the I-STEM web portal.