The Seed Minikit Programme: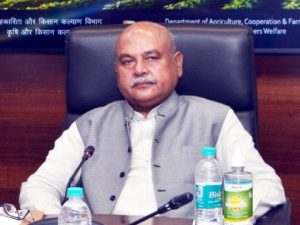 The Seed Minikit Programme was launched by Union Agriculture Minster by distributing Seed Minikits (higher yielding varieties of seeds) of Pulses and oilseeds to farmers.
The Seed Minikits programme is a major tool for introducing new varieties of seeds in the farmers fields and is instrumental for increasing the seed replacement rate.
The mini kits are being provided by the Central Agencies National Seeds Corporation (NCS), NAFED and Gujarat State Seeds Corporation and wholly funded by the Government of India through the National Food Security Mission.
20,27,318 Seed Minikits of pulses, about 10 times more than last year, and more than 8 lakh Soybean seed mini kits and 74 thousand Groundnut mini kits are to be provided free of cost directly to the farmers under the National Food Security Mission.