Udupi Ramachandra Rao: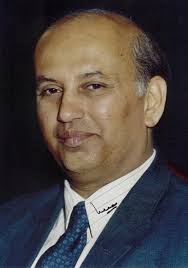 Google is celebrating the 89th birthday of renowned Indian professor and scientist Udupi Ramachandra Rao, remembered by many as "India's Satellite Man." The doodle features a sketch of Professor Rao with a background of the Earth and shooting stars.
Udupi Ramachandra Rao (1932 – 2017) was an Indian space scientist and chairman of the Indian Space Research Organisation.
He supervised the 1975 launch of India's first satellite –"Aryabhata"-one of over 20 satellites he developed that transformed much of rural India by advancing communication and meteorological services.
He developed rocket technology such as the Polar Satellite Launch Vehicle (PSLV), which has launched over 250 satellites.
He was also the Chairman of the Governing Council of the Physical Research Laboratory at Ahmedabad and Nehru Planetarium at Bengaluru and chancellor of the Indian Institute for Space Science and Technology (IIST) at Thiruvananthapuram.
Rao was awarded the Padma Bhushan by the Government of India in 1976, and Padma Vibhushan in 2017.
He was inducted into the Satellite Hall of Fame, Washington in 2013.
With this, he became the first Indian to be inducted.
He was also to be inducted into International Astronautics Federation (IAF) in 2016. He was also the first Indian again to achieve such a feat.