Women FIFA World Cup 2023: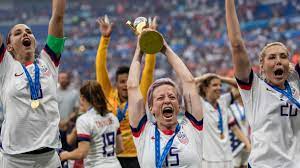 The Women FIFA World Cup 2023 jointly hosted by Australia and New Zealand, featuring 32 teams concluded recently.
The final match was held on 20 August 2023 where Spain defeated England 1-0 to lift their first-ever World Cup trophy.
With this win, Spain also became only the second nation to clinch both the men's and the women's World Cups after Germany.
Spain sealed a thrilling 1-0 win vs England in the FIFA Women's World Cup 2023 final, at the Accor Stadium in Sydney on Sydney.
Spanish captain Olga Carmona's first-half goal proved to be the difference maker as her side kept hold of the lead.
Meanwhile, England came closest in the first-half when Lauren Hemp was denied by the woodwork.
The win also helped Spain clinch their maiden WWC title.