FIFA World Cup 2022: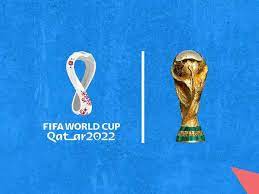 Argentina won its third World Cup title by beating France 4-2 in a penalty shootout.
Official Mascot: La'eeb was the Official Mascot for FIFA WC 2022. 'La'eeb' in Arabic translates to 'super-skilled player'.
FIFA announced a number of awards to recognize the great performance of players throughout the WC including

Golden Boot (Most number of Goals) – Kylian Mbappe (France)
Golden Glove – Emiliano Martinez (Argentina)
Golden Ball (Performer of the Tournament) – Lionel Messi (Argentina)
Young Player – Enzo Fernandez (Argentina)
FIFA Fair Play Award – England

FIFA WC Official Ball : Al Rihla (means – 'the journey') – a reference to a travelogue written by Ibn Battuta, the 14th-century explorer. Al Rihla is the first World Cup ball to be made exclusively with water-based inks and glues. Al Rihla was to be used in the event until the quarterfinals, Al Hilm' replaced Al Rihla FIFA WC 2022 semi-finals and final.
The Football World Cup is an international soccer tournament held every four years to determine the best national soccer team in the world.
The first official World Cup was played in Uruguay 1930.
The tournament is the first to be held in the Arab world and only the second to take place in Asia, after Japan and South Korea joint-hosted the event in 2002.
This edition will be the last to feature just 32 teams, with the tournament being expanded from 2026 inwards in order to feature 48 nations.
2026 World cup edition will be hosted by 16 cities in three North American countries: Canada, Mexico and the United States.