Zorawar Light Tank : Ready For Trials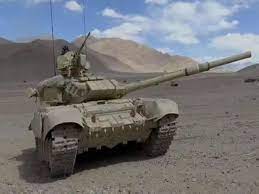 India's indigenously designed and developed light tank, tentatively named Zorawar, is likely to be ready for trials soon.
Zorawar Light Tank is an indigenously designed and developed Light Tank.
It was developed by the Defence Research and Development Organisation (DRDO) in collaboration with Larsen & Toubro Limited.
It is designed to operate in varying terrains, from high-altitude areas and marginal terrains to island territories.
It will be highly transportable for rapid deployment to meet any operational situation.
It will be equipped with all the modern technologies, such as artificial intelligence, drone integration, a high degree of situational awareness, and amphibious operation capability.
It will weigh less than 25 tonnes with a high power-to-weight ratio as well as superior firepower and protection.
Zorawar was a military general, Zorawar Singh Kahluria, and had served under Jammu's Raja Gulab Singh in the 19th Century.