Daily Current Affairs for Government Exams:
Today Current Affairs: 10th December 2020 for UPSC IAS exams, State PSC exams, SSC CGL, State SSC, RRB, Railways, Banking Exam & IBPS, etc
Contents:
National Register of Citizens (NRC)
Emissions Gap Report 2020: UNEP
Climate Change Performance Index:
Partners in Population and Development Initiative
Quadrilateral strategic dialogue
Public Wi-Fi plan:
Coastal Regulation Zone (CRZ) norms:
Khalistan movement:
Other important current affairs
1.National Register of Citizens (NRC):

The National Register of Citizens (NRC) authorities have submitted to the Gauhati High Court an affidavit reportedly containing the details of "illegal foreigners" whose names had crept into the updated list of citizens released in 2019.
Some 19.06 lakh out of 3.3 crore applicants were excluded from the complete draft NRC published on August 31, 2019.
It was later found that some "ineligible people" — those without papers establishing their domicile in Assam before March 24, 1971 — had been included in the citizens' list.
About NRC:
The NRC was created in 1951 to determine who was born in Assam and is therefore Indian, and who might be a migrant from erstwhile East Pakistan, now Bangladesh.
The demand for updating the NRC was first raised in 1980 during the anti-foreigners Assam agitation spearheaded by the All Assam Students' Union.
A 2009 petition before the Supreme Court by the NGO Assam Public Works led to the updating exercise through a notification in December 2013.
2.Emissions Gap Report 2020: UNEP: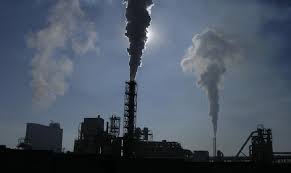 United Nations Environment Programme (UNEP)'s Emissions Gap Report 2020 has been published recently.
The annual report from UNEP measures the gap between anticipated emissions and levels consistent with the Paris Agreement goals of limiting global warming this century to well below 2°C and pursuing 1.5°C.
Analysis for the year 2019:
Record high GreenHouse Gas (GHG) emissions:
Global GHG emissions continued to grow for the third consecutive year in 2019, reaching a record high of 52.4 Gigatonne carbon equivalent (GtCO2e) without including land use changes (LUC).
There is some indication that the growth in global GHG emissions is slowing.
However, GHG emissions are declining in Organisation of Economic Cooperation and Development (OECD) economies and increasing in non-OECD economies.
Record carbon emission:
Fossil carbon dioxide (CO2) emissions (from fossil fuels and carbonates) dominate total GHG emissions.
Fossil CO2 emissions reached a record 38.0 GtCO2 in 2019.
Forest fires increasing GHG emissions:
Since 2010, global GHG emissions have grown 1.4% per year on average, with a more rapid increase of 2.6% in 2019 due to a large increase in vegetation forest fires.
G20 countries account for bulk of emissions:
Over the last decade, the top four emitters (China, the United States of America, EU27+UK and India) have contributed to 55% of the total GHG emissions without LUC.
The top seven emitters (including the Russian Federation, Japan and international transport) have contributed to 65%, with G20 members accounting for 78%.
The ranking of countries changes when considering per capita emissions.
On consumption-based emissions:
There is a general tendency that rich countries have higher consumption-based emissions (emissions allocated to the country where goods are purchased and consumed, rather than where they are produced) than territorial-based emissions, as they typically have cleaner production, relatively more services and more imports of primary and secondary products.
Both emission types have declined at similar rates.
Impact of the Pandemic:
Emissions Level: CO2 emissions could decrease by about 7% in 2020 compared with 2019 emission levels, with a smaller drop expected in GHG emissions as non-CO2 is likely to be less affected.
The resulting atmospheric concentrations of GHGs such as methane (CH4) and nitrous oxide (N2O) continued to increase in both 2019 and 2020.
Sector reporting the lowest dip in emission due to pandemic:
The biggest changes have occurred in transport, as restrictions were targeted to limit mobility, though reductions have also occurred in other sectors.
3.Climate Change Performance Index: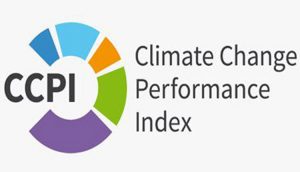 India ranked 10th in Climate Change Performance Index (CCPI) 2021.
India, for the second time in a row, continued to remain in the top 10.
Last year, India had been ranked at the ninth position.
About Climate Change Performance Index (CCPI):
Published by: Germanwatch, the New Climate Institute and the Climate Action Network annually since 2005.
Scope: It is an independent monitoring tool for tracking the climate protection performance of 57 countries and the European Union.
These countries together generate 90%+ of global greenhouse gas emissions.
Aim: It aims to enhance transparency in international climate politics and enables comparison of climate protection efforts and progress made by individual countries.
Criteria: The CCPI looks at four categories, with 14 indicators: Greenhouse Gas Emissions (40% of the overall score), Renewable Energy (20%), Energy Use (20%), and Climate Policy (20%).
CCPI 2021:
The top three ranks were empty as no country had met the criteria to get placed high enough on the index.
Only two G20 nations, the United Kingdom and India are among the high rankers in CCPI 2021, which covers the year 2020.
Six other G20 nations including the USA, Canada, South Korea, Russia, Australia and Saudi Arabia are ranked at the bottom of the index.
This is the second time in a row that the USA (ranked last), which is the largest historical polluter, is ranked at the bottom.
China, which is the biggest current emitter of greenhouse gases, is ranked at the 33rd position on the CCPI 2021 report.
4.Partners in Population and Development Initiative: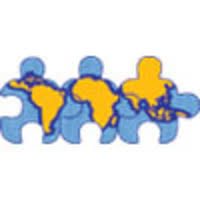 The Union Minister for Health and Family Welfare has digitally addressed the Inter-Ministerial Conference by Partners in Population and Development (PPD).
Partners in Population and Development:
Aim: It is an intergovernmental initiative created specifically for the purpose of expanding and improving South-South Cooperation in the fields of reproductive health, population, and development.
Launch: PPD was launched at the 1994 International Conference on Population and Development (ICPD), when ten developing countries from Asia, Africa and Latin America formed an intergovernmental alliance to help implement the Cairo Program of Action (POA).
The POA, endorsed by 179 nations, stresses the need to establish mechanisms to promote development through the sharing of experiences in reproductive health (RH) and family planning (FP) within and among countries.
Members: An alliance of 27 developing countries. India is a member country.
Secretariat: Dhaka, Bangladesh
Inter-Ministerial Conference by PPD:
It was jointly organised by PPD, National Health Commission of China (NHC) and the United Nations Population Fund (UNFPA).
Objective: Advocate and ensure political support and investment to address the effects of Covid-19 pandemic in the achievement of the Three Zeros by 2030, finalised under the Nairobi Summit 2019.
India appreciated the efforts of PPD in promoting cooperation in key areas of reproductive health, population and development.
5.Quadrilateral strategic dialogue: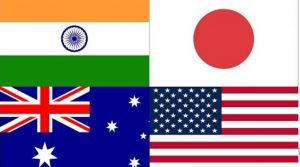 Russia has called the four-nation quadrilateral strategic dialogue or Quad as a "devious policy" by western powers to engage India in "anti-China games".
It expressed concerns about the U.S. Indo-Pacific policy and criticized the Quad. Also, for the first time, it has suggested that India-Russia ties could be affected by it.
India has become an object of the western countries' persistent, aggressive and devious policy as they are trying to engage it in anti-China games by promoting Indo-Pacific strategies, the so-called "Quad".
At the same time the West is attempting to undermine Russia's close partnership and privileged relations with India.
This is the goal of the U.S.'s very tough pressure on New Delhi in the MTC [military and technical cooperation] area.
The incoming Biden administration is also expected to press harder on India against its purchase of the S-400 anti-missile system from Russia, which could attract U.S. sanctions.
Overall, the U.S. and European countries are trying to "restore" the unipolar model with U.S. leadership.
Quad grouping:
The quadrilateral security dialogue includes Japan, India, United States and Australia.
All four nations find a common ground of being the democratic nations and common interests of unhindered maritime trade and security.
The grouping traces its genesis to 2004 when the four countries came together to coordinate relief operations in the aftermath of the tsunami.
It then met for the first time in 2007 on the sidelines of the Association of South East Asian Nations (ASEAN) summit.
The intention was to enhance maritime cooperation between the four nations.
Significance of the grouping:
Quad is an opportunity for like-minded countries to share notes and collaborate on projects of mutual interest.
Members share a vision of an open and free Indo-Pacific. Each is involved in development and economic projects as well as in promoting maritime domain awareness and maritime security.
It is one of the many avenues for interaction among India, Australia, Japan and the US and should not be seen in an exclusive context.
6.Public Wi-Fi plan: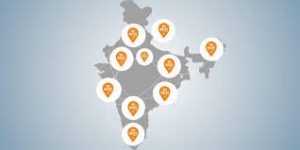 'PM Wani' gets cabinet approval.
The move is aimed at helping accelerate the uptake of broadband Internet services.
It was first recommended by the Telecom Regulatory Authority of India (TRAI) in 2017.
Key features of the project:
This will allow setting up of public WiFi hotspots across the country via public data offices or public data offices (PDOs).
It will not require the PDOs to get a license or pay a fee.
This will involve multiple players, including PDOs, Public Data Office Aggregators (PDOA), app providers, and a central registry.
Implementation: PDOs will be "facilitators" between service providers and users.
A PDOA will be an aggregator of PDOs that will oversee functions relating to authorization and accounting of Wi-Fi connections.
A person, who wants to use public Wi-Fi, can do so via an app and will make payments as per usage.
The project will also have an app developer who will build a platform to register users and discover Wani-compliant Wi-Fi hotspots in an area and display them on the app.
A central registry, which will be maintained by the Centre for Development of Telematics, will record the details of app providers, PDOAs and PDOs.
Significance of the project:
Public Wi-Fi networks will 'democratize' content distribution and broadband access to millions at affordable rates.
This will be the UPI (unified payments interface) of connectivity services.
7.Coastal Regulation Zone (CRZ) norms: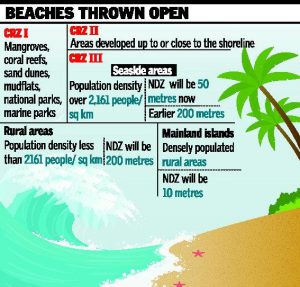 The six-member panel constituted by the National Green Tribunal recently conducted a field-level investigation into the alleged violations of Coastal Regulatory Zone norms along the coastal belt between Karavaka and Antarvedi Pallipalem in Andhra Pradesh's East Godavari district.
The panel sought the necessary data pertaining to the nature of permissions granted for aquaculture and extraction of beach sand.
CRZ norms:
Under the section 3 of Environment Protection Act, 1986 of India, Coastal Regulation Zone notification was issued in February 1991 for the first time.
In 2018-19, fresh Rules were issued, which aimed to remove certain restrictions on building, streamlined the clearance process, and aimed to encourage tourism in coastal areas.
Objectives:They restrict certain kinds of activities — like large constructions, setting up of new industries, storage or disposal of hazardous material, mining, reclamation and bunding — within a certain distance from the coastline.
The restrictions depend on criteria such as the population of the area, the ecological sensitivity, the distance from the shore, and whether the area had been designated as a natural park or wildlife zone.
The latest Rules have a no-development zone of 20 m for all islands close to the mainland coast, and for all backwater islands on the mainland.
In the densely populated rural areas (CRZ-IIIA) with a population density of 2,161 per sq km as per the 2011 Census, the no-development zone is 50 m from the high-tide level, as against the 200 m stipulated earlier.
CRZ-IIIB category (rural areas with population density below 2,161 per sq km) areas continue to have a no-development zone extending up to 200 m from the high-tide line.
Implementation: While the CRZ Rules are made by the Union environment ministry, implementation is to be ensured by state governments through their Coastal Zone Management Authorities.
8.Khalistan movement: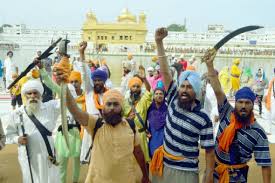 The National Investigation Agency (NIA) has filed a chargesheet against 16 "foreign-based Khalistanis".
The accused, based in the United States, the United Kingdom and Canada, have been chargesheeted under the anti-terror Unlawful Activities (Prevention) Act for allegedly indulging in seditious activities and promoting enmity on the grounds of region and religion in the country.
The chargesheet alleged that the accused were involved in a conspiracy for launching a secessionist campaign under the banner of 'Referendum 2020' for the creation of 'Khalistan'.
KHALISTAN MOVEMENT:
It is the fight for a separate Sikh state and owes its origins to the Punjabi Suba Movement.
The Akali Dal – a Sikh-dominated political party – sought to create a separate Sikh Suba or Province.
When the States Reorganization Commission, constituted to assess the demand for separate states by linguistic groups, made its recommendations, it rejected the Akali Dal's demand.
The state was trifurcated into Punjabi-majority Punjab, Hindi-majority Haryana and the Union Territory of Chandigarh. Some hilly regions of the state were merged into Himachal Pradesh.
Other important current affairs:
1.The Indian Air Force (IAF) has moved the Delhi High Court challenging a Central Information Commission (CIC) direction to provide an RTI activist details regarding every foreign visit undertaken by Prime Minister Narendra Modi and former Prime Minister Manmohan Singh on lAF aircraft.
CIC had directed the Indian Air Force (IAF) to disclose details of the Prime Minister's entourage under the RTI Act (Right to Information Act, 2005).
The IAF, in its plea, said the information sought to be disclosed was "extremely sensitive in nature" as it related to details of the Prime Minister's security apparatus. It can potentially affect the sovereignty and integrity of India
The information sought includes details related to the entire entourage, names of Special Protection Group (SPG) personnel accompanying the Hon'ble Prime Minister of India on foreign tours for his personal safety.
2.As per a report by PwC (a global network of firms), India reported a 45% increase in the use of Artificial Intelligence, the highest among all countries, following the outbreak of the virus.
The rise of AI adoption (45%) recorded in the country is the highest, when compared to major economies like the USA, Japan and the UK.
The USA recorded a 35% rise, the UK 23% and Japan 28% following the outbreak of the virus.
The report attributes the growing AI adoption to the shift in buying behaviour and new business challenges (owing to Covid-19 pandemic).
For instance, AI-enabled use cases like contactless sales and delivery have gained traction. AI solutions are also being used to make the workplace safer and enforce best practices.
The sectors with highest Covid-19 led disruption adopted AI solutions in a more definitive manner. In the travel and hospitality sector, 89% firms have implemented AI in some form.
3.The Supreme Court (SC) has heard a batch of petitions seeking interest waiver during the loan moratorium period.
The Reserve Bank of India (RBI) granted a six-month loan moratorium earlier this year, letting borrowers defer payments on loans and EMIs.
The move was intended to provide borrowers relief during the Covid-19 pandemic.
Central Government's Stand:

Huge Cost: It revealed that a blanket waiver of interests on debts incurred by all borrowers for the moratorium period will mean forgoing an estimated over Rs. 6 lakh crore.
Possible Impact on Banks: If the banks were to bear this burden, then it would necessarily wipe out a substantial and a major part of their net worth, rendering most of the lenders unviable and raising a very serious question mark over their very survival.
Deposits vs. Loans: Continued payment of interest to depositors is not only one of the most essential banking activities but is a huge responsibility that can never be compromised as most of the depositors are bound to be small depositors, pensioners etc. surviving on the interest from their deposits.
Use of Financial Resources: There is a need to conserve and rationally use financial resources to deal with the economic effects of pandemic over an uncertain and indeterminate time frame.

It also pointed out the sector-specific relief measures taken by the Centre for the small and mid-sized business/MSMEs including from sectors such as restaurants and hotels.
4.To speed up the implementation of the Road Requirement Plan for extremism-affected areas, Chhattisgarh has suggested the Center to divide the remaining contracts into small packets so that local contractors can take up the jobs.
This Scheme is being implemented by the Ministry of Road Transport and Highways for improving road connectivity in 34 LWE affected districts of 8 States.
8 States are Andhra Pradesh, Bihar, Chhattisgarh, Jharkhand, Madhya Pradesh, Maharashtra, Odisha and Uttar Pradesh.
This scheme envisaged construction of 5,422 km roads lengths in LWE affected States.
5.Israel launched the Beresheet 2 project aimed at landing an unmanned craft on the moon in 2024.
Earlier, Israel's Beresheet probe crash landed on the Moon.Background:
The Beresheet probe was a private mission to the Moon by Israeli non-profit SpaceIL organisation.
Beresheet in hebrew (spoken in Israel) means Genesis.
It was successfully launched in February 2019, on board a Falcon 9 rocket from Cape Canaveral (USA) and arrived in lunar orbit in April 2019.
It suffered an engine failure as it prepared to land and crashed abruptly on the surface of the moon.
Beresheet 2:

Objective: Conducting experiments and collecting data on behalf of school students.
Structure: It will involve launching two landing craft and an orbiter that would circle the moon for years.
Cost: It will cost around 100 million dollars raised from international partnerships and donors.
Significance: Israel could become the fourth nation to land a spacecraft on the moon after the USA, the former Soviet Union and China.
6.A new study has found the presence of animal products, including cattle and buffalo meat, in ceramic vessels dating back about 4,600 years at seven Indus Valley Civilisation sites in present-day Haryana and Uttar Pradesh.
About 50-60% of domestic animal bones found at Indus Valley sites come from cattle/ buffalo.
The high proportions of cattle bones may suggest a cultural preference for beef consumption across Indus populations, supplemented by the consumption of mutton/ lamb.
Lipid residues in Indus pottery show a dominance of animal products in vessels, such as the meat of non-ruminant animals like pigs, ruminant animals like cattle or buffalo and sheep or goat, as well as dairy products.