Alternative Investment Fund For Export-Oriented Micro, Small And Medium Enterprises (MSMEs):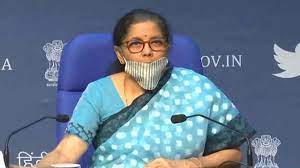 Finance minister has launched Rs 250 crore worth Alternative Investment Fund for export-oriented micro, small and medium enterprises (MSMEs).
Objective of the fund:
To Identify Indian enterprises with potential advantages by way of technology, products or processes along with export potential, but which are currently underperforming or unable to tap their latent potential to grow.
The main purpose is to encourage MSMEs as they are vital to the economy in terms of creating jobs, fostering innovations and reviving the economy.
Type of fund:
Ubharte sitaare fund is a type of Alternative investment fund.
Key features of the scheme:
The Fund has been set up by Exim Bank and SIDBI (Small Industries Development Bank of India).
The fund is a mix of structured support, both financial and advisory services.
It will also have a Greenshoe Option of Rs 250 crore.
The Fund covers potential companies, across various sectors such as pharma, auto components, engineering solutions, agriculture, and software etc.
Alternative Investment Fund (AIF):
Alternative Investment Fund comprises pooled investment funds which invest in venture capital, private equity, hedge funds, managed futures etc.
In simpler terms, an AIF refers to an investment which differs from conventional investment avenues such as stocks, debt securities, etc.
AIF does not include funds covered under the SEBI (Mutual Funds) Regulations, 1996, SEBI (Collective Investment Schemes) Regulations, 1999 or any other regulations of the Board to regulate fund management activities.
Nonetheless, the alternative investment funds have to register with SEBI.