New Basmati Varieties: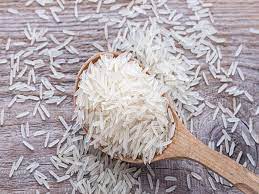 Five new Basmati varieties, developed by a group of scientists from Indian Agriculture Research Institute (IARI), in 2020 and 2021 will bring changes in the way paddy is cultivated in the country.
Three of the five varieties can resist two common diseases of paddy.
Bacterial leaf blight (BLB) and blast (leaf and collar) diseases caused by the fungus Magnaporthe oryzae.
New varieties are

Pusa Basmati 1847,
Pusa Basmati 1885 and
Pusa Basmati 1886.

All these varieties have two genes to resist BLB and two genes to resist blast disease.
The other two can save 35% of the water now required as the seeds can be directly sown, obviating the need for transplanting seedlings.
These two seeds are resistant to herbicides too, helping the farmers control weeds more efficiently.
In the next three years, all of the five seeds will have the combined qualities of disease and herbicide resistance.
India is known for its Basmati rice, with the produce from seven States — Jammu and Kashmir, Himachal Pradesh, Punjab, Haryana, Delhi, Uttar Pradesh and Uttarakhand — earmarked for Geographical Indication.
Basmati, known for its mouthfeel, aroma, length of the grain when cooked and taste, has a market abroad and brings about ₹30,000 crore in foreign exchange every year.
While 75% of the export is to West Asian countries, European Union countries also import Indian Basmati.