Daily Current Affairs for Government Exams:
Today Current Affairs: 12th October 2020 for UPSC IAS exams, State PSC exams, SSC CGL, State SSC, RRB, Railways, Banking Exam & IBPS, etc
Contents:
Completion of the 15 years of Right to Information (RTI) Act
Particulate matters
Informality and COVID-19 in South Asia" report:
Blue Flag' beaches:
Human protein factor D:
Other important current affairs:
1.Completion of the 15 years of Right to Information (RTI) Act.: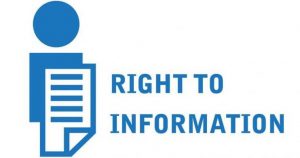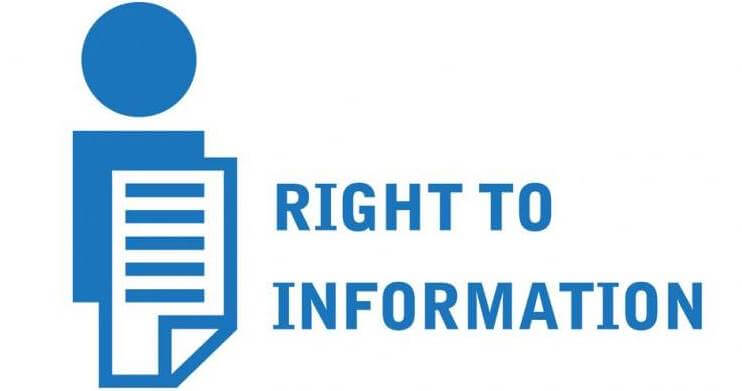 A report by the Satark Nagrik Sangathan and the Centre for Equity Studies has pointed out that more than 2.2 lakh Right to information cases are pending at the Central and State Information Commissions (ICs), which are the final courts of appeal under the RTI Act, 2005.
The report was released on the occasion of completion of the 15 years of Right to Information (RTI) Act.
Key Points
Unavailability during Covid-19 lockdown: Out of the total 29 ICs that were studied, 21 were not holding any hearings.
Even the websites of 3 ICs -Bihar, Madhya Pradesh and Nagaland -were not accessible during the lockdown.
Websites of 11 commissions out of 29, had no information/notification about the functioning of the IC during the lockdown.
Of the 29 ICs, two ICs -Jharkhand and Tripura -were found to have no commissioners for varying lengths of time. They were completely defunct.
4 were functioning without a Chief Information Commissioner -Bihar, Goa, Rajasthan, and Uttar Pradesh.
Under the RTI 2005 act, every commission should have a chief and up to 10 commissioners.
The assessment found that on average, the CIC takes 388 days (more than one year) to dispose of an appeal/complaint from the date that it was filed before the commission.
The highest number of pending appeals, with over 59,000 cases were in Maharashtra, followed by Uttar Pradesh and the Central Information Commissions (CIC).
The report found that Government officials face hardly any punishment for violating the law.
Penalties were imposed in only 2.2% of cases that were disposed of, despite previous analysis showing a rate of about 59% violations which should have triggered the process of penalty imposition.
Right to Information (Amendment) Act, 2019
It provided that the Chief Information Commissioner and an Information Commissioner (of Centre as well as States) shall hold office for such term as prescribed by the Central Government. Before this amendment, their term was fixed for 5 years.
It provided that the salary, allowances and other service conditions of the Chief Information Commissioner and an Information Commissioner (of Centre as well as States) shall be such as prescribed by the Central Government.
Before this amendment, the salary, allowances and other service conditions of the Chief Information Commissioner were similar to those of the Chief Election Commissioner and that of an Information Commissioner were similar to those of an Election Commissioner (State Election Commissioners in case of States).
It removed the provisions regarding deductions in the salary of the Chief Information Commissioner, an Information Commissioner, the State Chief Information Commissioner and a State Information Commissioner due to pension or any other retirement benefits received by them for their previous government service.
The RTI (Amendment) Act, 2019 was criticized on grounds of diluting the law and giving more powers to the central government.
Central Information Commission
The Central Information Commission was established by the Central Government in 2005, under the provisions of the Right to Information Act (2005). It is not a constitutional body.
The Commission consists of a Chief Information Commissioner and not more than ten Information Commissioners.
At present (2019), the Commission has six Information Commissioners apart from the Chief Information Commissioner.
They are appointed by the President on the recommendation of a committee consisting of the Prime Minister as Chairperson, the Leader of Opposition in the Lok Sabha, and a Union Cabinet Minister nominated by the Prime Minister.
2.Particulate matters.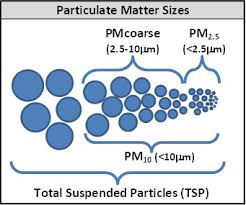 A study titled 'Insights on the biological role of ultrafine particles of size PM<0.25: a prospective study from New Delhi' suggested higher cytotoxicity in human lung cells because of fractions of Particulate Matter (PM) 2.5 when compared to larger particulate matters.
Data for the study were collected six times every month between January and December 2017, through a cascade impactor measurement device- for measuring fine particle size distribution- installed at IIT Delhi.
Airborne particles in five sizes — 2.5, 1, 0.5, 0.25, and below 0.25 micrometers (µm) — were collected through the filters.
Findings:
The proportion of Ultrafine Particles:
Particulate matter of below 0.25 micrometers constituted the highest share in the composition of PM2.5 around the year as compared to particles of other sizes.
The PM<0.25 particles constituted over 40% of PM2.5 levels during the post-monsoon season and over 30% during winters and pre-monsoon periods between March and May.
A decrease in total PM 2.5 levels may not be associated with a decrease in PM<0.25 levels.
This suggests that total PM2.5 levels are not good indicators of PM<0.25 levels.
Exposure to ultrafine particles of below 0.25 micrometers was also associated with over two-fold higher cytotoxicity (effect of being toxic to cells), as compared to exposure to other sizes.
Mass Concentration:
For PM particles of size up to 2.5 µm, 1.0 µm, 0.5 µm, and <0.25µm, the cumulative average mass concentration values were found to be highest for the post-monsoon season (October-December), followed by winter (January-February).
High levels of PM2.5 are recorded in Delhi every year during post-monsoon and winter months, which in the past have led authorities to declare a public health emergency on some days and close schools.
Reasons:
The observed high levels of PM in the post-monsoon and winter months partially due to:
Celebration of Diwali.
Agricultural residue burning in neighboring states of Punjab and Haryana.
Secondary formation of particles due to favorable meteorological conditions.
The low temperature and high humidity during winter nights enhance the fog-smog-fog cycle and result in 2-3-fold increase in PM concentration compared to pre-monsoon and South-West monsoon season.
Health Impacts:
The adverse impact on health from chronic exposure to PM2.5 is well established — including stroke, lung cancer, and other heart and lung-related problems.
The health impact of different size fractions within PM2.5 is not well studied yet.
The National Ambient Air Quality Standard (NAAQS) has fixed a threshold for PM2.5 at 60 µg/m3 for 24 hours and 40 µg/m3 annually, but it does not have specific policies for ultrafine particles.
NAAQS was notified by CPCB in 2009.
Pollutants covered under NAAQS are Sulphur Dioxide (SO2), Nitrogen Dioxide (NO2), Particulate Matter (PM 10, PM 2.5), Ozone (O3), Lead (Pb), Carbon Monoxide (CO), Ammonia (NH3), Benzene (C6H6), Benzo(a)Pyrene (BaP), Arsenic(As), Nickel (Ni).
3.Informality and COVID-19 in South Asia" report: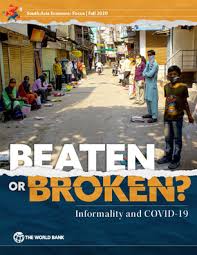 World Bank has Released the report recently. (beaten or broken)
The report analyses the impact of school closures because of Covid on children.
South Asia region stands to lose USD 622 billion from the school closures in the present scenario or up to USD 880 billion in a more pessimistic scenario.
While the regional loss is largely driven by India, all countries will lose substantial shares of their GDP.
South Asia is set to plunge into its worst-ever recession in 2020 as the devastating impacts of COVID-19 on the region's economies linger.
Temporary school closures in all South Asian countries have kept 391 million students out of school in primary and secondary education, further complicating efforts to resolve the learning crisis.
The pandemic may cause up to 5.5 million students to drop out of the education system and cause substantial learning losses, which will have a lifetime impact on the productivity of a generation of students.
The projected learning loss for the region is 0.5 years of learning-adjusted years of schooling (LAYS), falling from 6.5 LAYS to 6.0 LAYS, an enormous setback from recent advances in schooling.
Based on country data on household labor incomes, the average child in South Asia may lose USD 4,400 in lifetime earnings once having entered the labor market, equivalent to 5 percent of total earnings.
Learning Adjusted Year of Schooling" (LAYS) concept:
Introduced by the World Bank, it seeks to combine access and learning outcomes into a single measure.
It combines quantity (years of schooling) and quality (how much kids know at a given grade level) into a single summary measure of human capital in a society.
Indian scenario:
The prolonged closure of schools may cause a loss of over USD 400 billion in the country's future earnings, besides substantial learning losses.
4.Blue Flag' beaches: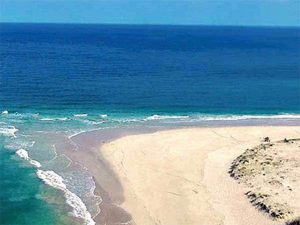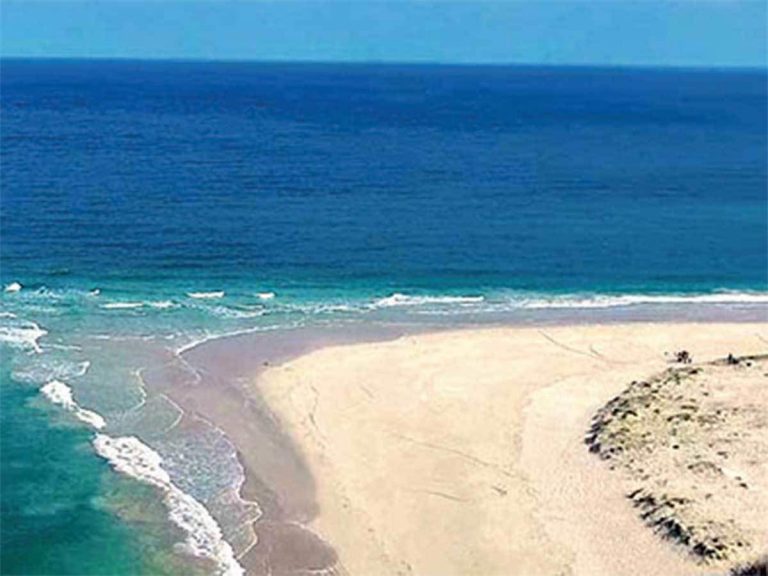 Two beaches in Karnataka are among the eight in India that have bagged the coveted eco-label 'Blue Flag' from the international agency, Foundation for Environment Education, Denmark. The two are:
Kasargod beach near Honnavar in Uttara Kannada.
Padubidri beach near Udupi.
Other beaches:
Shivrajpur (Dwarka-Gujarat).
Ghoghla (Diu).
Kappad (Kerala).
Rushikonda (Andhra Pradesh).
Golden (Puri-Odisha).
Radhanagar (Andaman & Nicobar Islands).
Union Ministry of Environment, Forest and Climate Change has embarked upon a programme for 'Blue Flag' certification for 13 beaches in the country.
Blue flag program:
The Blue Flag Programme for beaches and marinas is run by the international, non-governmental, non-profit organization FEE (the Foundation for Environmental Education).
It started in France in 1985 and has been implemented in Europe since 1987, and in areas outside Europe since 2001 when South Africa joined.
Blue Flag beach:
It is an 'eco-tourism model' and marks out beaches as providing tourists and beachgoers clean and hygienic bathing water, facilities/amenities, a safe and healthy environment, and sustainable development of the area.
There are nearly 33 criteria that must be met to qualify for a Blue Flag certification, such as the water meets certain quality standards, having waste disposal facilities, being disabled-friendly, have first aid equipment, and no access to pets in the main areas of the beach. Some criteria are voluntary and some compulsory.
5. Human protein factor D: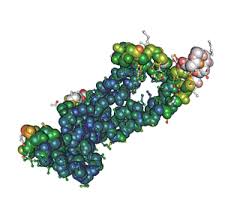 A new study by Johns Hopkins Medicine researchers suggests that blocking a human protein factor D may curtail the potentially deadly inflammatory reactions that many patients have to the novel coronavirus (SARS-CoV-2).
The new study used normal human blood serum and three subunits of the SARS-CoV-2 spike protein to discover exactly how the virus hijacks the immune system and endangers normal cells.
The team focused on two proteins, factor H and factor D, which are known as "complement" proteins because they help the immune system clear pathogens from the body.
The researchers discovered that Covid-19's spike protein causes factor D to overstimulate the immune response, which in turn prevents factor H from mediating that response.
Spike proteins on the surface of SARS-CoV-2 are the means by which it attaches to cells targeted for infection.
The spikes first grab hold of a molecule called heparan sulfate.
Heparan sulfate is a large, complex sugar molecule found on the surface of cells in the lungs, blood vessels and smooth muscle making up most organs.
Facilitated by its initial binding with heparan sulfate, SARS-CoV-2 then uses another cell-surface component, the protein known as angiotensin-converting enzyme 2 (ACE2), as its doorway into the attacked cell.
ACE2 is a protein on the surface of many cell types.
It is an enzyme that generates small proteins – by cutting up the larger protein angiotensinogen – that then go on to regulate functions in the cell.
When SARS-CoV-2 attacks the ACE2 receptors to proliferate and infect more cells in the human body, it also prevents Factor H from using the sugar molecule to bind with cells.
Factor H's main function is to regulate the chemical signals that trigger inflammation and keep the immune system from harming healthy cells.
The team found that by blocking factor D, they were able to stop the destructive chain of events triggered by SARS-CoV-2.
Other important current affairs:
1.SVAMITVA scheme::
Prime Minister Narendra Modi recently launched the physical distribution of property cards under the scheme.
This launch will enable nearly one lakh property holders to download their property cards through SMS on their mobile phones and pave the way for villagers to use the property as a financial asset for taking loans and other financial benefits.
Aim to update rural land records, providing a record of rights to village households, and issue property cards.
It is a central scheme of the Ministry of Panchayati Raj and Rural Development.
The scheme focuses on mapping rural-inhabited lands using drones as land records are inaccurate or do not exist for vast areas across India.
2.Months after the Asian giant hornet a vicious predatory insect popularly dubbed the 'murder hornet' was first spotted in the US state of Washington, health officials in Virginia are now warning residents to watch out for another dangerous critter the highly venomous furry puss caterpillar.
The furry puss caterpillar, named after the far less vicious house cat, is essentially a southern flannel moth in its larva stage.
According to experts, after metamorphosis, the insect no longer poses a threat.
Closely resembling a wig or toupée, the caterpillar is widely regarded as one of the most poisonous of its kind in the United States.
3.Maharashtra Chief Minister Uddhav Thackeray announced that the Shiv Sena-NCP-Congress government has decided to move the proposed car-shed for the underground Metro 3 rail out of Aarey to Kanjurmarg, an eastern suburb.
This has long been a contentious issue between environmental activists and the government.
The tussle has been ongoing since 2014. While the 33.5-km underground Metro 3 is an ambitious project connecting Colaba-Bandra-SEEPZ, the location for the car-shed was identified as Aarey.
Aarey is a 1,800-plus acre of green space in suburban Goregaon, which is home to 290 species wild of flora and fauna, and surrounded on many sides by concrete structures.
4.International Day for Disaster Risk Reduction will be observed on 13 October 2020
The International Day for Disaster Risk Reduction was started in 1989, after a call by the United Nations General Assembly.
Held every 13 October, the day celebrates how people and communities around the world are reducing their exposure to disasters and raising awareness about the importance of reining in the risks that they face.
In 2015 at the Third UN World Conference on Disaster Risk Reduction in Sendai, Japan, the international community was reminded that disasters hit hardest at the local level with the potential to cause loss of life and great social and economic upheaval.
5.China has announced that it is providing a $90 million grant to Sri Lanka.
This announcement comes after Sri Lankan President sought help from a visiting Chinese delegation in disproving a perception that China-funded megaprojects are "debt traps."
China has been using the financial tool of debt to gain influence across the world and grab considerable power in India's neighbouring countries, thereby increasing the amount of political and security threats the nation is exposed to.
In a push to gain rapid political and economic ascendency across the globe, China dispenses billions of dollars in the form of concessional loans to developing countries, mostly for their large-scale infrastructure projects.
These developing nations, which are primarily low- or middle-income countries, are unable to keep up with the repayments, and Beijing then gets a chance to demand concessions or advantages in exchange for debt relief.
There are several advantages or concessions that China asks for in exchange for debt relief.
Sri Lanka was forced to hand over control of the Hambantota port project to China for 99 years after it found itself under massive debt owed to Beijing.
This allowed China to control over a key port positioned at the doorstep of its regional rival India, and a strategic foothold along a key commercial and military waterway.
In exchange for relief, China constructed its first military base in Djibouti. Whereas Angola is replaying multibillion-dollar debt to China with crude oil, creating major problems for its economy.
6.Feluda is the acronym for FNCAS9 Editor Linked Uniform Detection Assay.
It is an accurate and low-cost paper-based test strip to detect Covid-19 in less than 30 minutes.
It has been approved for commercial launch by the Drugs Controller General of India.
Developed by the Council of Scientific and Industrial Research (CSIR) and Tata Group.
It uses indigenously developed CRISPR gene-editing technology to identify and target the genetic material of SARS-CoV2, the virus that causes Covid-19.
According to CSIR, the test matches the accuracy levels of RT-PCR tests.
It has a quicker turnaround time and requires less expensive equipment.
'Feluda' is also the world's first diagnostic test to deploy a specially adapted Cas9 protein to successfully detect the virus.
7.Delhi Transport Department has issued a gazette notification stating full waiver on road tax on the battery-operated vehicles under the Electric Vehicle [EV] policy.
Delhi EV Policy 2020 was unveiled last month with a focus to increase the adoption of electric vehicles in Delhi by incentivizing the purchase and use of the EVs.
The policy aims to register 5 lakh electric vehicles in the city by 2024.
Aims to constitute 25% of electric vehicles by 2024, which is currently just 0.29% in the national capital.
The government will give low-interest loans to electric commercial vehicles.
An 'EV Cell' will be established to implement the Policy.
The government will also set up a 'State Electric Vehicle Board'.
200 charging stations will be set up in a year to ensure that people driving these vehicles can get a charging station within a radius of three kilometers.
The Delhi government will give a "scrapping incentive" under the policy, which will be first-of-its-kind in the country.
7.UT of Jammu & Kashmir will host the 50th annual Skal International Asia Area (SIAA) congress in 2021.
Founded in 1934, Skål International is the only professional organization promoting global Tourism and friendship, uniting all sectors of the Tourism industry.
It is the world's largest global network of Tourism Professionals promoting Tourism, Business and Friendship worldwide.
Its members are Directors and Executives of the Tourism sector who relate to each other to address issues of common interest, improving a business network and promoting destinations.
It is an Affiliated Member of the World Tourism Organization (UNWTO).
Skål International holds an annual World Congress each year in a different country.
8.'10 Hafte 10 Baje 10 Minute' Campaign:
It is an anti-dengue campaign by Delhi Government.
The campaign requires Delhi residents to give 10 minutes every Sunday — from September 1 till November 15 — to ensure there's no stagnant water in their houses or surroundings to prevent the breeding of dengue-carrier mosquitoes.
9.Goa declared first Har Ghar Jal State:
Goa has become the first Har Ghar Jal State in the country by providing a tap water connection to every rural household.
The state has provided tap water connection to two lakh 30 thousand rural households.
8.A total of 322 projects in a length of 12,413 km have been awarded and 2921 km has been constructed under Bharatmala Pariyojana till August 2020.
Bharatmala Pariyojana is an umbrella program for the highways sector envisaged by the Ministry of Road Transport and Highways.
Under Phase-I of Bharatmala Pariyojana, implementation of 34,800 km of national highways in 5 years (from 2017 to 2022) has been approved at an estimated outlay of Rs. 5,35,000 crore.
National Highways Authority of India (NHAI) has mandated the development of about 27,500 km of national highways under Phase-I.
However, as per ICRA Limited, Phase-I is likely to be delayed by four years due to the prevailing uncertainty due to Covid-19 and the consequent impact on valuations.
ICRA Limited is an Indian independent and professional investment information and credit rating agency.
Phase-II envisages around 48,000 km of road network across India by 2024.
9.Hurricane Delta made landfall in the USA state of Louisiana, which is still recovering from the damage caused by a previous hurricane (Laura) in August 2020.
Hurricane Delta is the 10th named storm to make USA landfall so far this year, breaking a record that has stood since 1916.
As per the scientists, global warming is a major cause behind rapidly intensifying Atlantic hurricanes.
Delta is also the first Greek alphabet named a hurricane on record to make landfall in the continental USA.
When a very active hurricane season occurs and the list is exhausted, the Greek alphabet is used (Alpha, Beta, Gamma, Delta, Epsilon, Zeta, Eta, Theta, etc).
It hit Louisiana as a Category 2 hurricane but weakened to a Category 1 as it moved inland.
Hurricanes:

Hurricanes are the biggest and most violent storms on the planet.
Every year, between June and November they hit the Caribbean, the Gulf of Mexico and the eastern coast of the United States, sometimes leaving a trail of destruction in their wake.
In the western North Pacific, they are called "typhoons".
In the Bay of Bengal and the Arabian Sea, they are called "cyclones".
In Australia, they are called "Willy-Willy".