Daily Current Affairs for Government Exams:
Today Current Affairs:13th April 2020 for UPSC IAS exams, State PSC exams, SSC CGL, State SSC, RRB, Railways, Banking Exam & IBPS, etc
Contents:
World Bank has released the South Asia Economic Focus report
Earth's seismic noise
Primordial black holes
Renewable Energy Certificates
Prafulla Chandra Ray
Set-top boxes (STBs) in the country must be interoperable:
Yanomami Tribe
Jallianwala Bagh(101 years)
Helicopter Money
Red, Orange and Green Zones: covid19
Other important current affairs.
1. World Bank has released the South Asia Economic Focus report: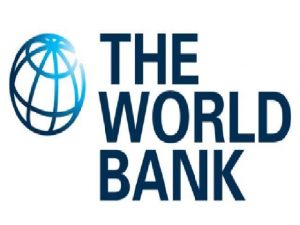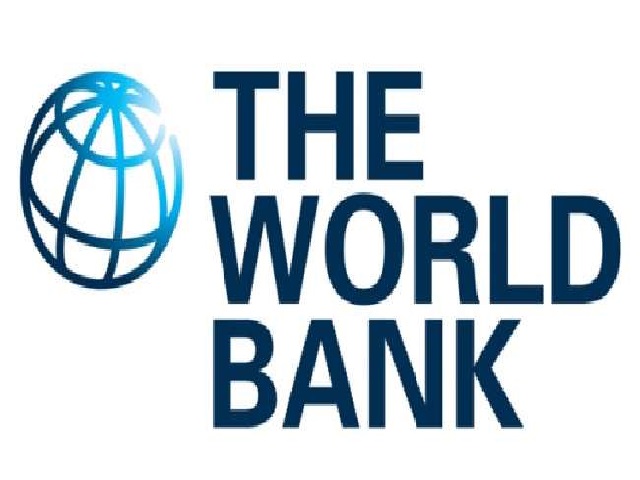 The World Bank has released the South Asia Economic Focus report. The report saw India's growth at 1.5-2.8% in 2020-21 which is the slowest since 1991 economic reforms.
The South Asian region has been estimated to grow by 1.8-2.8% in 2020, down from 6.3%, projected six months ago.
For 2020-21, for India, estimated growth (1.5-2.8%) is lower than 4.1-5.4% estimated in October 2019.
It estimated that India will grow 4.8% to 5% in the 2019-20 fiscal year that ended on March 31, 2020.
This is lower by 1.2-1% of the estimate made in October 2019.
India is likely to record its worst growth performance in 2020-21 since the 1991 liberalization as the coronavirus outbreak severely disrupts the economy.
Growth recovery estimated at the end of 2019 has been overtaken by the negative impacts of the global crisis.
Disruptions due to Coronavirus:
The Covid-19 outbreak came at a time when India's economy was already slowing due to persistent financial sector weaknesses.
2. Earth's seismic noise: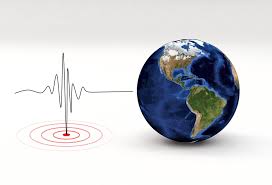 Scientists at the British Geological Survey (BGS) have reported a change in the Earth's seismic noise and vibrations amid the coronavirus lockdown.
They have observed a 30-50 percent fall in levels of ambient seismic noise since schools and businesses were closed in mid-March.
Seismologists around the world have now begun a collaborative effort to study the fall in seismic noise levels.
Seismic noise:
In geology, seismic noise refers to the relatively persistent vibration of the ground due to a multitude of causes.
It is the unwanted component of signals recorded by a seismometer– the scientific instrument that records ground motions, such as those caused by earthquakes, volcanic eruptions, and explosions.
This noise includes vibrations caused due to human activity, such as transport and manufacturing, and makes it difficult for scientists to study seismic data that is more valuable.
Apart from geology, seismic noise is also studied in other fields such as oil exploration, hydrology, and earthquake engineering.
3.Primordial black holes :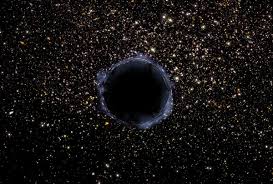 A scientist duo from city-based Inter-University Centre for Astronomy and Astrophysics (IUCAA), has studied primordial black holes that were born as a result of a tiny bump in the potential energy levels of the universe, at a time when it was expanding rapidly.
Primordial Black Holes (PBH) were formed during the Hot Big Bang phase.
It is believed that they are formed as a result of collapsing radiations as opposed to the collapse of massive stars, which is the case of any other black holes.
The recent study has confirmed that this marginal rise in potential energy resulted in the birth of several PBHs and also emitted very powerful gravitational waves.
PBH can be massively large as 3000kms or be extremely tiny like the nucleus of an atom.
4.Renewable Energy Certificates: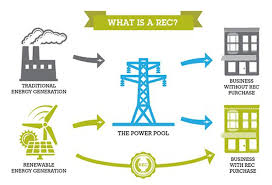 Recently, sales of Renewable Energy Certificates (RECs) rose over 79 % to 8.38 lakh units in March compared to 4.68 lakh in the same month a year ago owing to good supply.
Renewable Energy Certificates (RECs) is a market-based instrument to promote renewable sources of energy and development of the market in electricity.
One REC is created when one-megawatt hour of electricity is generated from an eligible renewable energy source.
REC acts as a tracking mechanism for solar, wind, and other green energies as they flow into the power grid.
RECs go by many names, including Green tag, Tradable Renewable Certificates (TRCs), Renewable Electricity Certificates, or Renewable Energy Credits.
Under Renewable Purchase Obligation (RPO) bulk purchasers like discoms, open access consumers and capacitive users are required to buy a certain proportion of RECs.
They can buy RECs from renewable energy producers.
RPO was instituted in 2011, it is a mandate that requires large power procurers to buy a predetermined fraction of their electricity from renewable sources.
The proportion of renewable energy for utilities is fixed by the central and state electricity regulatory commissions.
In India, RECs are traded on two power exchanges: Indian Energy Exchange (IEX) and Power Exchange of India (PXIL).
The price of RECs is determined by market demand and contained between the 'floor price' (minimum price) and 'forbearance price' (maximum price) specified by the Central Electricity Regulatory Commission (CERC).
5.Prafulla Chandra Ray: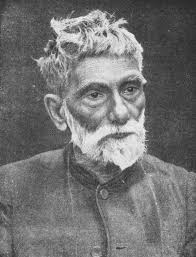 Hydroxychloroquine (HCQ), the anti-malarial drug touted by some as a potential weapon against Covid-19, has put the spotlight on Kolkata-based Bengal Chemicals and Pharmaceuticals Limited founded by PC Ray, the only public sector unit that manufactures this anti-malarial drug in India.
Prafulla Chandra Ray (1861 – 1944) was an eminent Indian Bengali chemist who is regarded as the father of chemical science in India.
He was the founder of Bengal Chemicals & Pharmaceuticals, India's first pharmaceutical company.
In 1896, he published a paper on the preparation of a new stable chemical compound: mercurous nitrite.
He also proved that the pure ammonium nitrite is indeed stable by bring to pass a lot of experiments and explained that it can be sublimed even at 60 °C without decomposition.
In 1922, he donated money to establish the Nagarjuna Prize to be awarded for the best work in chemistry.
In 1937, another award, named after Ashutosh Mukherjee, to be awarded for the best work in zoology or botany, was established from his donation.
The Royal Society of Chemistry dedicated its coveted Chemical Landmark plaque to Ray, the first non-European to be conferred the honor, in 2011 on his 150th birth anniversary.
6.Yanomami Tribe: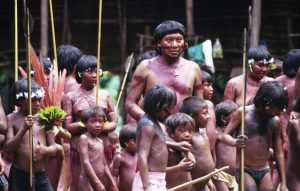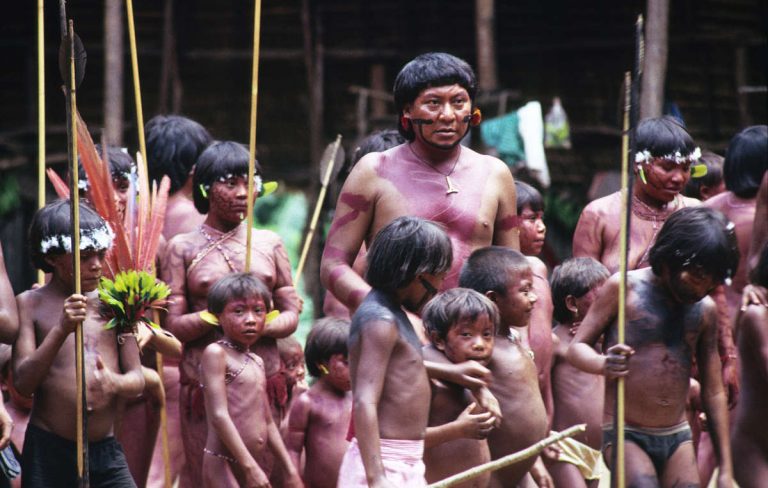 Recently, a Yanomami indigenous boy died in Brazil after contracting Covid-19, raising fears for the Amazon tribes.
Brazil is home to an estimated 8,00,000 indigenous people from more than 300 ethnic groups.
Guarani, Kaingang, Pataxó Hã Hã Hãe Tupinambá, Yanomami, Tikuna and Akuntsu are popular tribe of Amazon.
Yanomami Tribe:
Yanomami, also called South American Indians, live in the remote forest of the Orinoco River basin in southern Venezuela and the northernmost reaches of the Amazon River basin in northern Brazil.
They numbered around 27,000 individuals throughout their range.
Yanomami live in small, scattered, semi-permanent villages and speak the Xirianá language.
They practice hunting and slash-and-burn agriculture.
It can be noted that recently, a Brazilian indigenous leader Davi Kopenawa who secured the land rights of the Yanomami people was awarded the Right Livelihood Award-2019, also known as Sweden's alternative Nobel Prize.
8.Jallianwala Bagh(101 years):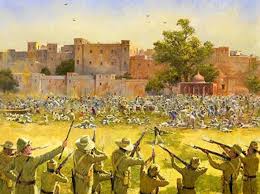 On April 13, 1919, British forces opened fire on unarmed Indians at Jallianwala Bagh killing hundreds of people.
April 13, 1919, marked a turning point in the Indian freedom struggle. It was Baisakhi that day, a harvest festival popular in Punjab and parts of north India.
Residents in Amritsar decided to hold a meeting that day to discuss and protest against the confinement of Satya Pal and Saifuddin Kitchlew, two leaders fighting for Independence, and implementation of the Rowlatt Act, which armed the British government with powers to detain any person without trial.
The crowd had a mix of men, women, and children.
They all gathered in a park called the Jallianwala Bagh, walled on all sides but for a few small gates, against the orders of the British.
The protest was a peaceful one, and the gathering included pilgrims visiting the Golden Temple who were merely passing through the park, and some who had not come to protest.
While the meeting was on, Brigadier-General Reginald Edward Harry Dyer, who had crept up to the scene wanting to teach the public assembled a lesson, ordered 90 soldiers he had brought with him to the venue to open fire on the crowd.
Many tried in vain to scale the walls to escape. Many jumped into the well located inside the park.
9.Helicopter Money: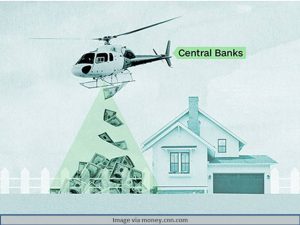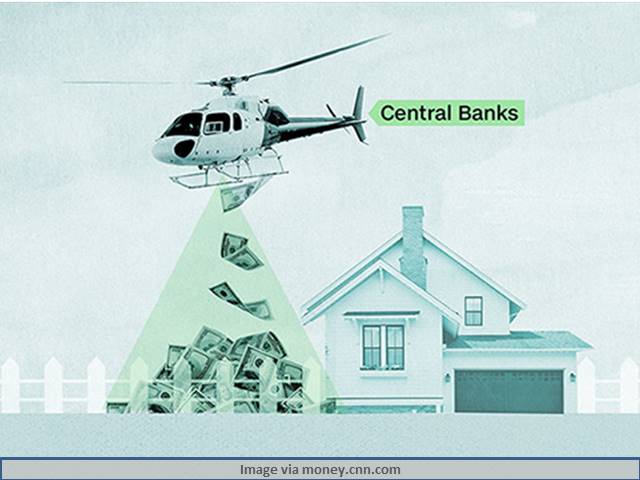 With the increasing economic crisis, Helicopter Money is a solution being suggested by economic specialists all over the world.
Helicopter Money:
Helicopter Money was the term framed by an American Economist Milton Friedman. Helicopter Money is the monetary policy tool used for Quantitative Easing. It aims to dump money into a struggling economy.
Helicopter Money in simple terms is an extension of non-repayable money towards state and central governments from the central bank. The policy intends to make more money available for the people to nudge them to spend more.
In India, Telangana Chief Minister K Chandrashekar Rao has suggested the concept for the state governments to revive economic growth. He asked the RBI to release 5% of GDP as Helicopter money.
10.COVID-19: Red, Orange and Green Zones: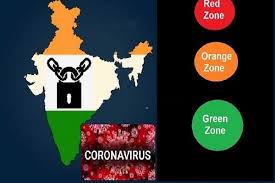 PM Modi interacted with the Chief Ministers of the states through video conferencing. During the meet, most of them favored extending the lockdown.
As the lockdown comes to an end on April 14, 2020, the GoI has been looking for ways to act then on.
It has now been concluded that India will enter into "smart Lockdown".
Under the smart lockdown, India is to be demarcated into red, orange and green zones.
India is to be demarcated into color zones based on the outbreak of the virus in the region.
The red zones are regions that were declared as hotspots. Here no economic activity if to be allowed.
The orange zones are regions where limited public transport is to be allowed. In these regions harvesting of farm products will also be allowed.
In the green zones, along with farm activities, MSME industries will also begin to function.
These industries will provide in-house lodging facilities for employees along with social distancing facilities.
Other important current affairs:
1. Union HRD Minister has launched a web-portal YUKTI (Young India Combating COVID with Knowledge, Technology, and Innovation) in New Delhi.
It's a unique portal and dashboard to monitor the initiatives of HRD Ministry – in academics, research, and social initiatives – taken in the wake of COVID-19.
This portal will help in critical issues related to student promotion policies, placements related challenges and physical and mental well-being of students in these challenging times.
The portal will also allow various institutions to share their strategies for various challenges because of coronavirus.
It will also establish a two-way communication channel between the Ministry of HRD and the institutions so that the Ministry can provide the necessary support system to the institutions.
2. Recently, the Department of Science and Technology (DST) has initiated the Science and Technology of Yoga and Meditation (SATYAM) program.
Under SATYAM, DST has invited proposals to study appropriate intervention of yoga and meditation in fighting Covid-19 and similar kinds of viruses.
3. The Ministry of Commerce has clarified that the contributions to the Chief Minister's Relief Fund or the State relief fund will not qualify as Corporate Social Responsibility (CSR) expenditure, while any donation to the PM CARES Fund will.
It has said in a circular that the Chief Minister's Relief Fund' or 'State Relief Fund for COVID-19' is not included in Schedule VII of the Companies Act, 2013, and therefore any contribution to such funds shall not qualify as admissible CSR expenditure,"
The contribution made to State Disaster Management Authority to combat COVID-19 shall qualify as CSR expenditure under Schedule VII of Companies Act.
Opposition parties slammed the circular as discriminatory and sought an immediate amendment to Schedule VII of the Companies Act to permit the States to access these funds which could save millions of lives.
4. Recently, there have been concerns about how some Covid-19 patients have relapsed due to false-negative tests.
They have been tested positive only a few days after testing negative.
There is a possibility that the virus does not show up in the first test because patients have not rid themselves of the virus.
However, on testing again, the virus shows up and the patients test positive.
Reason: The swab is not obtained or processed correctly or may be obtained too early
5. Global technology giants Apple and Google have announced that they are partnering on developing contact tracing technology to help governments and health authorities tackle the novel coronavirus pandemic.
They are planning to build a comprehensive solution that includes application programming interfaces (APIs) and operating system-level technology to assist in enabling contact tracing.
The World Health Organization (WHO) defines contact tracing as the process of identifying, assessing, and managing people who have been exposed to a disease to prevent onward transmission.
6. US president has asked for changing the WTO rules for changing the developing country status of China.
Trump has accused China of taking advantage of the US through the World Trade Organisation (WTO), saying that if Beijing is considered a 'developing country', the US should be called one too.
China became a WTO member in 2001. By 2011, China became the second-largest economy in GDP terms, the first largest merchandise exporter, the fourth largest commercial services exporter and the first destination for inward FDI among developing countries.
So if China is forced to take on the duties of a developed country and forego the benefits of a developing country, the West could soon ask other developing countries that are ahead of China (at least in per capita terms) to do the same.
7. Virosome:
Virosomes are enveloped virus-like particles.
They are lipid-based carriers (envelopes) containing the functional fusion viral proteins and natural membrane proteins of the natural virus.
These lipid-based viral envelopes can be combined with additional rationally designed antigens and adjuvants for each specifics vaccine or immunotherapy.
Virosomes based vaccines are designed to maintain the immunogenicity of a live-attenuated virus but with the safety of a killed virus.
8. Wormivet:
It is an indigenous herbal medication (dewormer).
It was recently brought out by National Innovation Foundation India (NIF) in the form of commercial products for livestock owners as an alternative to the chemical method of treatment of worm.
9. The All India Institute of Medical Sciences (AIIMS) in Rishikesh along with BHEL (Bharat Heavy Electronics Limited) has set up India's first remote health monitoring system. The system is to be widely used in the state of Uttarakhand to monitor COVID-19 patients
The remote health monitoring system allows the doctors at AIIMS to monitor body temperature and oxygen of patients remotely. A website and mobile application were also built as a part of the system.
The patients can use these resources and inform doctors about their illness sitting at home.
The system also provides monitoring kits to patients when they are suspected of COVID-19
10. The NITI Aayog, Atal Innovation Mission (AIM) and National Informatics Centre jointly launched the CollabCAD initiative.
The initiative aims to provide a platform to find solutions in terms of 2D drafting and 3D product design.
The initiative aims to provide a platform for the students of Atal Tinkering Labs to create and modify 3D designs. This will enable creativity and imagination.
The collaboration of AIM with the initiative will act as a great platform for children to improve their innovative ideas.
CollabCAD is a software that is highly relevant to school students. It helps to materialize their creativity and ideas.
11. The GoI has so far transferred Rs 5,000 crores to Pradhan Mantri Ujjwala Yojana (PMUY). This has been done to provide free LPG cylinders to PMUY beneficiaries.
The GoI under the Pradhan Mantri Garib Kalyan package had announced the free delivery of LPG cylinders. Under this initiative, free LPG refills were to be provided for three months to the Ujjwala beneficiaries.
This was done to ease the lives of the poor during the lockdown. Under this initiative, 1.26 crore cylinders were booked and 85 lakhs have been delivered so far.
The plan has increased the demand for LPG. To fulfill this demand, GoI has signed agreements with Saudi Arabia and other countries.
Current Scenario: There are 27.87 crore LPG consumers in the country. Of this, the PMUY beneficiaries are 8 crores.
12. Set-top boxes (STBs) in the country must be interoperable:
The Telecom Regulatory Authority of India (TRAI) has recommended that all set-top boxes (STBs) in the country must be interoperable, meaning that consumers should be able to use the same STB across different Direct-to-Home (DTH) or cable TV providers.
It suggested that the Ministry of Information and Broadcasting make the required amendments in licensing and registration conditions to make interoperability mandatory.
The lack of interoperability affects improvement in service quality, TRAI observed.
It recommended that a coordination committee be set up by the I&B Ministry to steer the implementation of revised STB standards for both the DTH and the cable TV segments.