Daily Current Affairs for Government Exams:
Today Current Affairs: 13th July 2020 for UPSC IAS exams, State PSC exams, SSC CGL, State SSC, RRB, Railways, Banking Exam & IBPS, etc
Contents:
The National Intelligence Grid (NATGRID) has signed an MoU with the National Crime Records Bureau (NCRB)
NEOWISE
reservation for the disabled:
India's Tiger Census
Other important current affairs:
1. National Intelligence Grid (NATGRID) has signed an MoU with the National Crime Records Bureau (NCRB):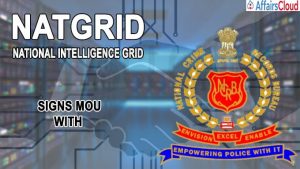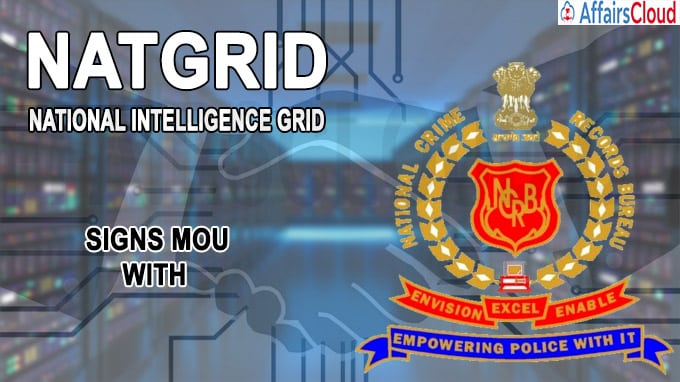 The National Intelligence Grid (NATGRID) has signed an MoU with the National Crime Records Bureau (NCRB) to access the centralized online database on FIRs and stolen vehicles.
The MoU will give NATGRID access to the Crime and Criminal Tracking Network and Systems (CCTNS) database, a platform that links around 14,000 police stations.
All-State police are mandated to file FIRs in the CCTNS.
NATGRID seeks to become the one-stop destination for security and intelligence agencies to access databases related to immigration entry and exit, banking, and telephone details of a suspect on a "secured platform".
The project First conceptualized in 2009 under then Home Minister P. Chidambaram, has got a renewed push under Home Minister Amit Shah. The project aims to go live by December 31.
It will be a medium for at least 10 Central agencies such as the Intelligence Bureau and the Research and Analysis Wing to access data on a secured platform.
The data will be procured by NATGRID from 21 organisations such as telecom, tax records, bank, immigration, etc.
2.NEOWISE :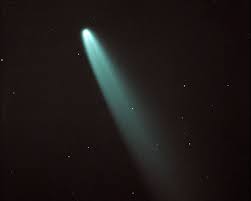 The recently discovered comet called C/2020 F3, also known as NEOWISE after the NASA telescope that discovered it, will make its closest approach to the Earth on July 22.
On the day, the comet, which takes 6,800 years to complete one lap around its orbit, will be at a distance of 64 million miles or 103 million kilometers while crossing Earth's outside orbit.
What is Coma?
On July 3, the comet was closest to the sun at 43 million km.
On this day, the comet cruised inside Mercury's orbit and, due to its proximity to the sun, its outer layer was released creating an atmosphere – referred to a coma – of gas and dust from its icy surface.
This atmosphere sometimes leads to the formation of a bright tail of debris that can extend for thousands or millions of kilometers.
NEOWISE:
Launched in December 2009 as the Wide-Field Infrared Survey Explorer, or WISE, the space telescope was originally designed to survey the sky in infrared, detecting asteroids, stars and some of the faintest galaxies in space.
It did so successfully until completing its primary mission in February 2011.
In December 2013, it was re-purposed for the NEOWISE project as an instrument to study near-Earth objects, or NEOs, as well as more distant asteroids and comets.
3.RESERVATION FOR DISABLED: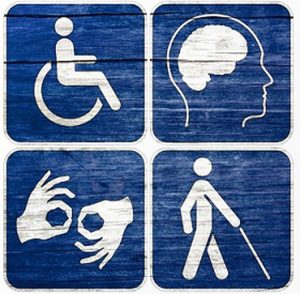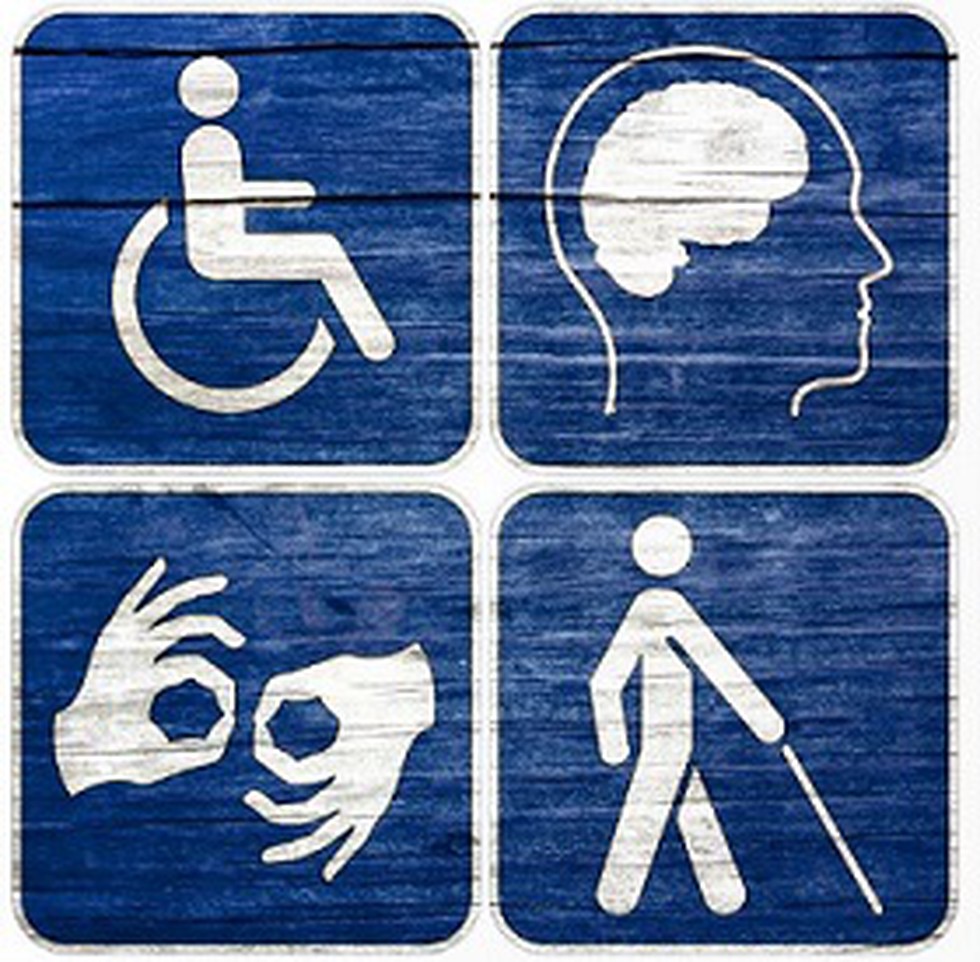 The Supreme Court, in a significant decision, confirmed that persons with disabilities are also socially backward and entitled to the same benefits of relaxation as Scheduled Caste and Scheduled Tribe candidates in public employment and education.
It upheld a 2012 judgment of the Delhi High Court in Anamol Bhandari (minor) through his father/Natural Guardian v. Delhi Technological University.
In that, the High Court held that people suffering from disabilities are also socially backward, and are, therefore, at the very least, entitled to the same benefits as given to the Scheduled Caste/ Scheduled Tribe candidates.
The decision came on a petition filed by Aryan Raj, a special needs person, against a Punjab and Haryana High Court order.
Raj was denied relaxation in minimum qualifying marks in the Painting and Applied Art course in the Government College of Arts, Chandigarh.
The college insisted that disabled persons to need to meet the general qualifying standard of 40% in the aptitude test, whereas SC/ST candidates were given relaxation to 35%.
Upheld Delhi High Court Judgement:
In the Anmol Bhandari v. Delhi Technological University case (2012), the Delhi High Court held that people suffering from disabilities are also socially backward, and are, therefore, at the very least, entitled to the same benefits as given to the Scheduled Caste/ Scheduled Tribe candidates.
New academic courses should be designed to specifically cater to the needs of intellectually disabled persons.
The Court observed the fact that intellectually/mentally challenged persons have certain limitations, which are not there in physically challenged persons.
4.India's Tiger Census :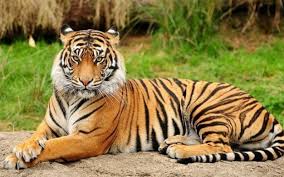 The fourth cycle of the All India Tiger Estimation 2018, results of which were declared on Global Tiger Day last year has entered the Guinness World Record for being the world's largest camera trap wildlife survey.
Camera traps were placed in 26,838 locations across 141 different sites and surveyed an effective area of 121,337 square kilometers.
Tigers in India:
The country now has an estimated 2967 tigers as per the latest census.
With this number, India is home to nearly 75% of the global tiger population.
It has already fulfilled its resolve of doubling tiger numbers, made at St. Petersburg in 2010, much before the target year of 2022.
4th cycle of all India Tiger Estimation:
The highest number of tigers have found in Madhya Pradesh (526), after that Karnataka has 524 and Uttarakhand is accommodating 442 tigers.
In five years, the number of protected areas increased from 692 to over 860, community reserves from 43 to over 100.
While the 2014 census pegged the total number of striped big cats in the country at 2,226, the 2010 census put the figure at 1,706 and the 2006 version at 1,411, indicating that tiger numbers have been on the up.
While Pench Tiger Reserve in Madhya Pradesh recorded the highest number of tigers, Sathyamangalam Tiger Reserve in Tamil Nadu registered the "maximum improvement" since 2014.
Chhattisgarh and Mizoram saw a decline in their tiger numbers while tiger numbers in Odisha remained constant. All other states witnessed a positive trend.
All India Tiger estimation:
The All India Tiger Estimation done quadrennially is steered by the National Tiger Conservation Authority with technical backstopping from the Wildlife Institute of India and implemented by State Forest Departments and partners.
The National Tiger Conservation Authority (NTCA) has launched the M-STrIPES (Monitoring System for Tigers – Intensive Protection and Ecological Status), a mobile monitoring system for forest guards.
At the Petersburg Tiger Summit in 2010, leaders of 13 tiger range countries resolved to do more for the tiger and embarked on efforts to double its number in the wild, with a popular slogan 'T X 2'.
The Global Tiger Initiative (GTI) program of the World Bank, using its presence and convening ability, brought global partners together to strengthen the tiger agenda.
Over the years, the initiative has institutionalized itself as a separate entity in the form of the Global Tiger Initiative Council (GTIC), with its two arms –the Global Tiger Forum and the Global Snow Leopard Ecosystem Protection Program.
The Project Tiger, launched way back in 1973, has grown to more than 50 reserves amounting to almost 2.2% of the country's geographical area.
Other important current affairs:
1. The Drugs Controller General of India (DCGI) has cleared Itolizumab for restricted emergency use in Covid-19 cases.
Itolizumab is a drug used to treat severe chronic plaque psoriasis.
Plaque psoriasis is a chronic autoimmune condition in which skin cells build up and form scales and itchy, dry patches.
Itolizumab is for emergency use only in the treatment of Cytokine Storm Syndrome (CSS) in moderate to Severe Acute Respiratory Distress Syndrome (ARDS) patients due to Covid-19.
CSS is an uncontrolled attempt by the immune system to neutralize the virus that often ends up damaging the lungs and other organs and even death.
ARDS is a disease in which the lung loses its capacity to expand further.
It will be manufactured and formulated as an intravenous (IV) injection at the bio-manufacturing facility in Bengaluru.
Itolizumab is the first novel biologic therapy to be approved anywhere in the world for treating patients with moderate to severe Covid-19 complications.
2. The Chinese rocket named Kuaizhou-11 failed due to malfunction during the flight, losing both the satellites it was carrying.
Description: Kuaizhou, meaning "fast ship" in Chinese is a low-cost solid-fueled carrier rocket.
It was operated by the commercial launch firm Expace, and was originally scheduled for 2018 after being developed three years earlier.
Also known as KZ-11, it had a lift-off mass of 70.8 tonnes, and was designed to launch low-Earth and Sun-synchronous orbit satellites.
3. Iran and China have drafted a sweeping economic and security partnership.
The partnership would vastly expand Chinese presence in banking, telecommunications, ports, railways, and dozens of other projects. In exchange, China would receive a regular and heavily discounted supply of Iranian oil over the next 25 years.
The document also describes deepening military cooperation, potentially giving China a foothold in a region that has been a strategic preoccupation of the United States for decades.
It calls for joint training and exercises, joint research and weapons development, and intelligence sharing.
4. For the first time, the Indian Railways loaded special Parcel train beyond the country borders to Benapole (in Bangladesh) with Dry Chillies from Reddipalem (in Guntur District of Andhra Pradesh).
Guntur and its surrounding areas in the state of Andhra Pradesh are well known for Chillies cultivation.
Earlier, the farmers and merchants in and around Guntur area have been transporting Dry Chillies by road to Bangladesh in small quantities and that was costing around Rs 7000 per tonne.
But the cost per tonne for carrying by Special Parcel Express train is Rs. 4,608 and which is very cheap and economical as compared to Road transport.
5. The world's costliest fungus — Ophiocordyceps Sinensis — also known as Himalayan Viagra, which sells in international markets for upwards of Rs 20 lakh per kg, has entered the International Union for Conservation of Nature's (IUCN) Red List of Threatened Species.
The list has placed the fungus, known for its aphrodisiac and rejuvenation properties, in the 'vulnerable' category.
Citing the reason for placing the fungus in the vulnerable category, IUCN said "its spread has declined by at least 30% over the past 15 years as a result of overharvesting."
The fungus is also known as keeda jadi in Uttarakhand because of its caterpillar-like appearance.
It is endemic to the Himalayan and Tibetan plateau and is found in China, Bhutan, Nepal, and India.
In India, it is primarily found in Uttarakhand in the higher reaches of districts like Pithoragarh and Chamoli.
6. The US remained India's top trading partner for the second consecutive fiscal in 2019-20.
According to the data of the commerce ministry, in 2019-20, the bilateral trade between the US and India stood at $ 88.75 billion as against $87.96 billion in 2018-19.
The US is one of the few countries with which India has a trade surplus. The trade gap between the countries has increased to $17.42 billion in 2019-20 from $ 16.86 billion in 2018-19.
In 2018-19, the US first surpassed China to become India's top trading partner.
The bilateral trade between India and China has dipped to $81.87 billion in 2019-20 from $87.08 billion in 2018-19.
The trade deficit between the two neighbors has declined to $48.66 billion in 2019-20 from $53.57 billion in the previous fiscal.
The data also showed that China was India's top trading partner from 2013-14 till 2017-18. Before China, UAE was the country's largest trading nation.
7. Recently, farmers from the Golaghat district in Assam have cultivated new flood-resistant paddy varieties to shift from the traditional ones.
The varieties called Ranjit Sub1, Swarna Sub1 and Bahadur Sub1 have been used by about 60% farmers of the West Brahmaputra area.
Farmers in flood-prone areas of Assam have been harvesting the water-resistant Swarna Sub1, developed by the Indian Council of Agricultural Research and the Manila-based International Rice Research Institute, since 2009.
But the switchover from traditional varieties of paddy has been slow.
The flood-resistant varieties including Ranjit Sub-1 were reintroduced in 2018.
8. The Ministry of Road Transport and Highways (MoRTH) has decided to ensure capturing of FASTag details while registering or issuing fitness certificates to vehicles all over the country.
Besides facilitating smooth commutation/transit, the use of an electronic medium of FASTag payment would also help in checking Covid-19 spread as cash payment is avoided.
FASTag
Introduced in 2017, it is an electronic toll collection system with a reloadable tag feature that allows the automatic deduction of toll without having to stop for carrying out the cash transaction.
The reloadable tag allows the addition of monetary values multiple times.
It is operated by the National Highway Authority of India (NHAI) under the supervision of MoRTH.
The tag uses Radio Frequency Identification (RFID) technology and is fixed on the windscreen of the vehicle once active.
The MoRTH has directed the National Information Centre (NIC) to ensure the details of the electronic toll collection device are captured on the VAHAN portal.
The full integration of the National Electronic Toll Collection (NETC) with VAHAN portal has been achieved and the portal is now getting all information on FASTags through Vehicle Identification Number/ Vehicle Registration Number (VIN/VRN).
VAHAN Portal: It acts as an integrated solution for vehicle registration for the State Transport Department. It helps in various processes like fitness, taxes, permits & enforcement to get computerized.
9. Rashtriya Chemicals and Fertilizers Limited (RCF) has introduced a hand cleansing Isopropyl Alcohol (IPA) Based Gel 'RCF SAFEROLA' to assist the government in its effort to combat COVID -19.
The hand cleansing gel is a skin-friendly moisturizer based hand-sanitizer which contains Isopropyl Alcohol (IPA) and Aloe Vera extract.
It is enriched with Vitamin-E and has a fresh lime fragrance.
RCF is a 'Mini Ratna' company and is a leading producer of fertilizers and chemicals in the country.
It is under the Ministry of Chemicals and Fertilizers.
10.NTPC Ltd. has won the CII-ITC Sustainability Award 2019, under Outstanding Accomplishment in Corporate Excellence Category.
CII-ITC Sustainability Award
Instituted by the CII-ITC Centre of Excellence for Sustainable Development (CESD) in 2006.
CII (Confederation of Indian Industry) is a non-government, not-for-profit, industry-led and industry-managed organization, having members from the private as well as public sectors. It also has links with 288 national and regional sectoral industry bodies.
It works to create and sustain an environment conducive to the development of India, industry, Government and civil society, through advisory and consultative processes.
It is headquartered in New Delhi.
11. Assam government has decided to upgrade the Dehing Patkai Wildlife Sanctuary into a national park.
About Dehing Patkai Wildlife Sanctuary:
Also known as the Jeypore Rainforest is a part of the Dehing Patkai Elephant Reserve.
Located in Dibrugarh and Tinsukia districts, the 111.19 sq km Dehing Patkai was declared a wildlife sanctuary in 2004.
It is home to 47 mammal, 47 reptiles, and 310 butterfly species.
It forms the largest stretch of lowland rainforest in the country.
Dehing is the name of the river that flows through this forest and Patkai is the hill at the foot of which the sanctuary lies.