Saint Samarth Ramdas: Controversy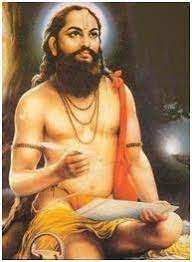 A controversy arose pertaining to Saint Samarth Ramdas's alleged connection to Marathi icon Chhatrapati Shivaji Maharaj.
Saint Samarth Ramdas was an Indian Marathi Hindu saint, poet, philosopher, writer and spiritual master.
He was a devotee of Hindu deities Rama and Hanuman.
He was previously famous as Narayan.
He was born in Jamb, a village in the present-day Jalna district of Maharashtra.
He was born on the occasion of Rama Navami, in 1608.
His literary works include Karunashtakas, Dasbodh, Yuddhakand, Sunderkand, Poorvarambh, Antarbhav, Chaturthman, Aatmaaram, Panchman, Panchsamasi, Manpanchak, Janaswabhawgosavi, etc.
Ramdas is not deemed a pacifist.
His writings include strong expressions encouraging nationalism to counter aggressive Muslim invaders.
Ramdas served as an inspiration for several Indian thinkers, historians and social reformers from the 19th and 20th-century, including Bal Gangadhar Tilak, Rajwade, Keshav Hedgewar, and Ramchandra Ranade.
A spiritual guru, Nana Dharmadhikari, promoted the views of Ramdas through his spiritual discourses.