Fourth Edition Of The Indo-Pacific Regional Dialogue: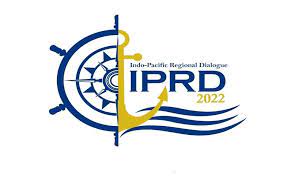 The fourth edition of the Indo-Pacific Regional Dialogue (IPRD) will start in Delhi on November 23, 2022.
IPRD is an apex level international annual conference of the Indian Navy.
The idea of an annual IPRD was first conceptualised and conducted in 2018, as the apex level conference of the Indian Navy.
The National Maritime Foundation is Navy's knowledge partner and chief organizer of each edition of the event.
The theme of IPRD-2022 is the 'Operationalising the Indo-Pacific Oceans Initiative'.
Objective:

To provide a platform to focus attention on the Indo-Pacific, as a maritime geographical-entity, while deliberating aspects of great relevance to regional geopolitics.

The first two editions of IPRD were held in 2018 and 2019 respectively in New Delhi, however, IPRD 2020 was cancelled due to Covid-19.
The third edition of IPRD was held in 2021 in online mode.

It is focused on seven interconnected spokes or pillars:

Maritime Security,
Maritime Ecology,
Maritime Resources,
Disaster Risk-reduction and Management,
Trade-Connectivity and Maritime Transport,
Capacity-building and Resource sharing, and
Science, Technology and Academic Cooperation.