Today Current Affairs: 3rd April 2021 for UPSC IAS exams, State PSC exams, SSC CGL, State SSC, RRB, Railways, Banking Exam & IBPS, etc
All-India Survey Of Migrant Workers And All-India Quarterly Establishment-Based Employment Survey: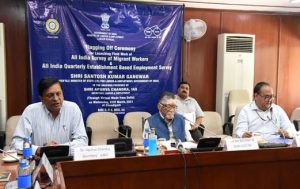 The government of India launched the All-India Survey of Migrant Workers and the All-India Quarterly Establishment-based Employment Survey.
Labour and Employment Ministry said the objective of the All-India Survey of Migrant Workers is to study the kind of employment-related migration undertaken by workers.
The survey will provide the details of working and living conditions faced by Migrant Workers and the impact of COVID 19 on their world of work.
All-India Quarterly Establishment-based Employment Survey
All-India Quarterly Establishment-based Employment Survey will provide the employment estimates for establishments employing ten or more workers as well as those employing nine or fewer workers.
The survey will provide crucial data on the changes in the employment situation across the selected sectors on a quarterly basis.
These surveys will plug in the data gap on various aspects of labour and employment and will aid evidence-based policy-making processes.
World Cities Culture Forum (WCCF):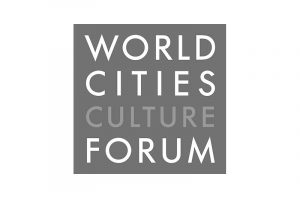 The Chief Minister of Delhi will represent Delhi and India at the World Cities Culture Forum (WCCF).
The date for this year's annual summit is yet to be announced on the forum's website.
Establishment: WCCF was established in London in 2012 with eight cities.
Member Cities: It has 43 participating member cities.
Participating member cities include London, Hong Kong, Amsterdam, Edinburgh, Lisbon, San Francisco, Shanghai, etc.
Delhi is invited this year but it is not a part of member cities.
It enables the policymakers of member cities to share research and intelligence and explores the vital role of culture in their future prosperity.
The activities of the World Cities Culture Forum are organized and delivered by BOP Consulting, a specialist consulting firm, on behalf of the Greater London Authority, London's Municipal Government.
BOP conducts comparative research to measure the impact and importance of culture and creativity and shares it with the Forum so members can make evidence-based policy decisions.
World Cities Culture Summit: Forum members collaborate via a program of events including themed symposia, regional summits, and workshops.
These events feed into the annual World Cities Culture Summit.
Hosted on a rotating basis by member cities, this unique gathering allows city leaders to share ideas and knowledge about the role of culture as an organizing principle for the sustainable city of the future.
It is attended by Deputy Mayors for Culture and Heads of Culture from the member cities.
2021 Theme: The Future of Culture.
Emergency Credit Line Guarantee Scheme (ECLGS):

The government has extended the Rs. 3-lakh-crore Emergency Credit Line Guarantee Scheme (ECLGS) until 30th June 2021, and also widened its scope to new sectors, including hospitality, travel, and tourism.
ECLGS was rolled out in May 2020 as part of the Centre's Atmanirbhar package in response to the Covid-19 crisis.
The objective was to support small businesses struggling to meet their operational liabilities due to the imposition of a nationwide lockdown.
ECLGS 1.0:
To provide fully guaranteed and collateral-free additional credit to MSMEs, business enterprises, MUDRA borrowers, and individual loans for business purposes to the extent of 20% of their credit outstanding as of 29th February 2020.
MSMEs with up to Rs 25. crore outstanding and Rs. 100 crore turnover were eligible.
However, the turnover cap was removed post amendment to ECLGS 2.0 in November 2020.
ECLGS 2.0:
The amended version focused on entities in 26 stressed sectors identified by the Kamath Committee along with the healthcare sector with credit outstanding of more than Rs. 50 crore and up to Rs. 500 crore as of 29th February 2020.
The scheme also mandated borrower accounts to be less than or equal to 30 days past due as of 29th February 2020, that is, they should not have been classified as SMA 1, SMA 2, or NPA by any of the lenders as of 29th February 2020.
SMAs are special mention accounts, which show signs of incipient stress, that lead to the borrower defaulting in servicing the debt.
While SMA-0 are accounted having payments partially or wholly overdue for 1-30 days, SMA-1 and SMA-2 accounts have payments overdue for 31-60 days and 61-90 days respectively.
The revised scheme also has a five-year repayment window up from four years in ECLGS 1.0.
ECLGS 3.0:
It involves extending credit of up to 40% of total credit outstanding across all lending institutions as on 29th February 2020.
The tenor of loans granted under ECLGS 3.0 would be 6 years, including a moratorium period of 2 years.
Covers business enterprises in Hospitality, Travel & Tourism, Leisure & Sporting sectors,
Which had, as on 29th February 2020,
Total credit outstanding not exceeding Rs. 500 crore and overdue, if any, were for 60 days or less.
National Credit Guarantee Trustee Company (NCGTC) is the guarantee provider under the ECLGS scheme.
Prime Minister's Kisan Urja Suraksha Evam Utthan Mahabhiyan (PM-KUSUM) scheme: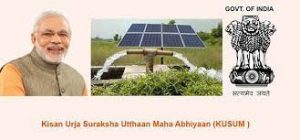 The first farm-based solar power plant under the Prime Minister's Kisan Urja Suraksha Evam Utthan Mahabhiyan (PM-KUSUM) scheme has come up in Jaipur (Rajasthan) district's Kotputli tehsil with a provision for the production of 17 lakh units of electricity every year.
The PM-KUSUM scheme was launched by the Ministry of New and Renewable Energy (MNRE) to support installation of off-grid solar pumps in rural areas and reduce dependence on the grid, in grid-connected areas.
The Cabinet Committee on Economic Affairs (CCEA) had in February 2019 approved the launch of the scheme with the objective of providing financial and water security.
The government's Budget for 2020-21 expanded the scope for the scheme with 20 lakh farmers to be provided assistance to install standalone solar pumps; another 15 lakh farmers to be given help to solarise their grid-connected pump sets.
This will enable farmers to set up solar power generation capacity on their barren lands and to sell it to the grid.
Components of the PM-KUSUM:
PM-KUSUM consists of three components and aims to add a solar capacity of 30.8 GW by 2022:

Component-A: 10,000 MW of decentralized ground-mounted grid-connected renewable power plants.
Component-B: Installation of two million standalone solar-powered agriculture pumps.
Component-C: Solarisation of 1.5 million grid-connected solar-powered agriculture pumps.
Covid-19 Reinfection: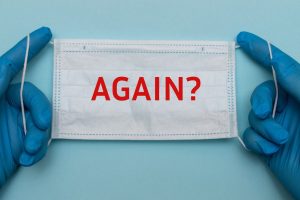 A team of scientists from the Indian Council of Medical Research (ICMR) examined the cases of 1,300 individuals who had tested positive for the coronavirus twice.
It was found that 58 cases of the 1,300 individuals or 4.5% could be classified as possible reinfections.
Worldwide Cases of Reinfection:
The first confirmed case was reported from Hong Kong.
A couple of cases from the United States and Belgium also emerged.
However, there have been several cases of people testing positive for the virus multiple times, even in India, but not all such cases are considered reinfections.
Such cases are the result of what is called "persistent viral shedding".
Persistent Viral Shedding:
When an individual gets infected by a respiratory virus like SARS-CoV-2, the virus particles bind to the various types of viral receptors.
Thus, Recovered patients can sometimes continue to carry low levels of the virus within their system for up to three months.
These levels are no longer enough to make the person sick or transmit the disease to others, but it can get detected in diagnostic tests.
The disease developed from such persistent virus is what is called Persistent viral shedding.
Harmonised System Of Nomenclature HSN Code, Or Service Accounting Code, SAC: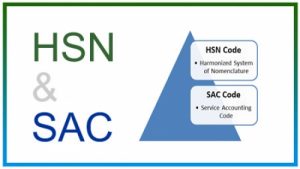 The government has made it mandatory that a GST taxpayer having turnover of more than 5 crore rupees in the preceding financial year will have to furnish 6 digits Harmonised System of Nomenclature HSN Code, or Service Accounting Code, SAC from April 1, 2021, on the invoices issued for supplies of taxable goods and services.
A taxpayer having a turnover of up to Rs 5 crore in the preceding financial year is required to mandatorily furnish 4 digits HSN code on B2B invoices. Earlier, the requirement was 4 digits and 2 digits.
HSN codes for goods at 6 digits are universally common. Therefore, common HSN codes apply to Customs and GST. HSN search facility is available on the GST portal.
Manufacturers and importers or exporters have been commonly using HSN Codes.
A large number of GST taxpayers are already furnishing HS codes or SAC at 6 or 8 digits on a voluntary basis on the invoices, e -way bills, and GSTR 1 returns.
India's Trade Deficit: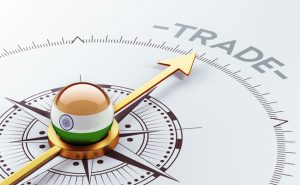 Preliminary data released by the government showed that India's trade deficit in goods widened to USD 14.11 billion in March 2021 from USD 9.98 billion during March 2020.
Merchandise Exports: India's merchandise exports in March 2021 were USD 34.0 billion as compared to USD 21.49 billion in March 2020, an increase of 58.23%.
For the first time ever in a month, Indian exports crossed USD 34 billion in March 2021.
Merchandise Imports: India's merchandise imports were USD 48.12 billion as compared to USD 31.47 billion in March 2020, an increase of 52.89%.
India is thus a net importer in March 2021, with a trade deficit of USD 14.11 billion.
Reasons for Increased Imports:
Relaxation in lockdown policy and the start of economic activities are the main reasons for the increase in demand for the goods and the import.
Also, the rise in global trade has made the global supply chain activities and commerce is taking place.
Oil import has increased due to the opening up of the transportation sector.
Trade Deficit: A trade deficit is an amount by which the cost of a country's imports exceeds its exports.
The trade deficit in goods shows a rise in demand in the economy.
It is a part of the Current Account Deficit.
The Lancet Global Health journal: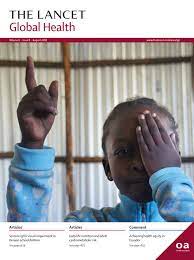 The failure of the health system to cope with the COVID-19 pandemic resulted in an increase in maternal deaths and stillbirths, according to a study published in The Lancet Global Health journal.
Overall, there was a 28% increase in the odds of stillbirth, and the risk of mothers dying during pregnancy or childbirth increased by about one-third.
There was also a rise in maternal depression.
COVID-19 impact on pregnancy outcomes was disproportionately high in poorer countries.
The report is an analysis of 40 studies across 17 countries including Brazil, Mexico, the U.S., Canada, the U.K., Denmark, Netherlands, Italy, India, China, and Nepal.
The study attributes the worsening trend to the failure of the "inefficiency of the healthcare system and their inability to cope with the pandemic" instead of strict lockdown measures. This resulted in reduced access to care.
In India, during the months of national lockdown last year between April and June, compared to the same period in 2019, there was a 27% drop in pregnant women receiving four or more ante-natal check-ups, a 28% decline in institutional deliveries, and 22% decline in prenatal services.