Daily Current Affairs for Government Exams:
Today Current Affairs: 16th June 2020 for UPSC IAS exams, State PSC exams, SSC CGL, State SSC, RRB, Railways, Banking Exam & IBPS, etc
Contents:
Juneteenth:
The rise in Net Financial Assets:
International Atomic Energy Agency (IAEA) :
Fifth State of Matter:
Other important current affairs
1.Juneteenth: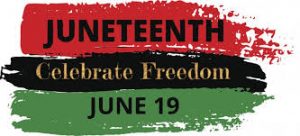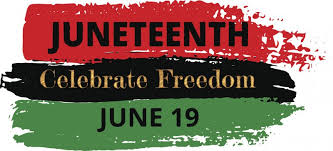 Amid the ongoing nation-wide anti-racism protests, US President Donald Trump announced the postponement of his upcoming election rally in Tulsa, Oklahoma by a day so that it does not clash with Juneteenth, the day that celebrates the end of slavery in the US.
Juneteenth is the portmanteau of June and nineteenth and while it is not a federal holiday, it is recognized as a state holiday in over 45 US states.
The day is the oldest nationally celebrated commemoration of the ending of slavery in the US and is observed on June 19.
It is also known as Emancipation Day or Juneteenth Independence Day.
On January 1, 1863, then-president Abraham Lincoln issued the Emancipation Proclamation, which declared that "all persons held as slaves" within the states in rebellion "are, and henceforward shall be free."
Even so, over 2.5 years after Lincoln's proclamation, many slave owners continued to hold their slaves captive by hiding this information from them and holding them slaves for one more harvest season.
On June 19, 1865, Major General Gordon Granger arrived in Galveston, Texas, and announced the end of both the Civil War and slavery. Since then, Juneteenth has become a largely symbolic date representing freedom for African Americans.
2.The rise in Net Financial Assets: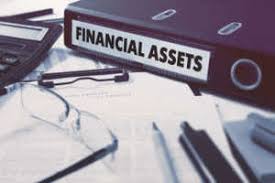 According to the Reserve Bank of India's recent Quarterly Estimates of Households' Financial Assets and Liabilities, net financial assets of Indian households rose to 7.7% of the Gross Domestic Product (GDP) in the Financial Year (FY) 2019-20.
Net Financial Assets:
Net Financial Assets are the difference between Gross Financial Assets (GFA) (deposits and investments) and Financial Liabilities (borrowings).
The net financial assets jumped from Rs. 13.73 lakh crore in FY 2018-19 (7.2 % of GDP) to Rs. 15.62 lakh crore (7.7% of the GDP) in FY 2019-20.
The GFA rose marginally from Rs. 21.23 lakh crore in FY 2018-19 to Rs. 21.63 lakh crore in FY 2019-20.
The financial liabilities witnessed a sharp decline from Rs. 7.5 lakh crore to Rs. 6.01 lakh crore in the same period, thereby contributing to the rise in net financial assets.
In the first quarter of FY 2020-21, RBI also expects a spike in net financial assets of households on account of a sharp drop in lockdown induced consumption.
Studies show households tend to save more during a slowdown and income uncertainty.
The decline in Borrowing:
The rise in net financial assets was accompanied by a decline in bank borrowings by households.
The decline in bank borrowing by households is a reflection of the slowdown in the economy and risk aversion of banks.
The economic slowdown may be because income levels of individuals are either going down or not increasing.
Savings:
In value terms, GFA has increased marginally from Rs. 21.23 lakh crore in FY 2018-19 to Rs 21.63 lakh crore FY 2019-20.
The overall savings have not grown in proportion. However, the household savings in bank deposits as a percent of GDP declined to 3.4% in FY 2019-20 compared to FY 2018-19 where it stood at 3.8%.
The decline in household savings is because banks reduced their interest rates following sharp cut in repo rate by the RBI over the last 18-months.
Between January 2019 and March 2020, RBI cut the repo rate by 210 basis points from 6.5% to 4.4%. In May, 2020 RBI reduced it further to 4%.
Small saving instruments that continued to offer higher rates than bank deposits witnessed a higher deployment of household savings as their share as a percent of GDP increased from 1.1% to 1.3% in the same period.
Savings into life insurance funds and mutual funds as a percent of GDP also declined from 2.2% in FY 2018-19 to 1.9% in FY 2019-20.
3.International Atomic Energy Agency (IAEA) :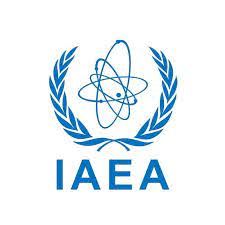 The International Atomic Energy Agency (IAEA) has expressed "serious concern" about Iran's failure to cooperate with its probe into undeclared nuclear material in the country.
Iran had failed to give its inspectors access to two sites the agency wanted to visit.
Iran didn't answer questions about the use of possible undeclared nuclear material in the early 2000s and what had happened to it since.
There is a big jump in Iran's nuclear-fuel stockpile, far above the levels permitted under the 2015 pact.
Iran has reduced its compliance with the nuclear deal in response to sweeping U.S. sanctions.
If Iran fails to answer the IAEA's questions, the issue could be sent up to the U.N. Security Council, which has previously imposed sanctions on Iran.
However, permanent members of the security council Russia and China have publicly played down the significance of Iran's past nuclear work.
The suspected work on a uranium metal disk, which could be used as a nuclear weapon component, and on neutrons—which are used to trigger a nuclear implosion—point to Iranian work on a neutron initiator for a nuclear weapons test or nuclear weapons device.
Iran's stockpile of enriched uranium has grown by around 50% since February to 1,572 kilograms. That puts Iran's stockpile of the nuclear fuel far above the limit of 202.8 kilograms stipulated in the 2015 nuclear accord.
With 1,000 kilograms of low-enriched uranium, Iran would likely have enough material to fuel a single bomb once the material is further enriched, a process some experts believe could take as little as three months.
Iran nuclear deal:
Iran agreed to rein in its nuclear program in a 2015 deal struck with the US, UK, Russia, China, France and Germany.
Under the Joint Comprehensive Plan of Action (JCPoA) Tehran agreed to significantly cut its stores of centrifuges, enriched uranium, and heavy-water, all key components for nuclear weapons.
The JCPOA established the Joint Commission, with the negotiating parties all represented, to monitor implementation of the agreed
Trump and opponents to the deal say it is flawed because it gives Iran access to billions of dollars but does not address Iran's support for groups the U.S. considers terrorists, like Hamas and Hezbollah.
They note it also doesn't curb Iran's development of ballistic missiles and that the deal phases out by 2030. They say Iran has lied about its nuclear program in the past.
4.Fifth State of Matter: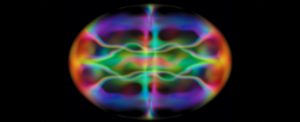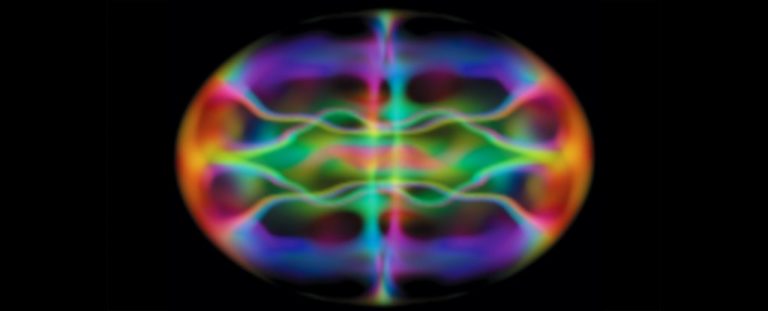 NASA scientists on Earth have collaborated with astronauts on the International Space Station (ISS) to corral the first-ever Bose-Einstein condensate (BEC)- the fifth state of matter- outside of Earth's gravity.
The matter has been created in one of the coldest places in the universe- the Cold Atom Laboratory– a device onboard the International Space Station (ISS)
The matter is the "stuff" that makes up the universe — everything that takes up space and has mass is matter.
All matter is made up of atoms, which are in turn made up of protons, neutrons and electrons.
Atoms come together to form molecules, which are the building blocks for all types of matter.
Both atoms and molecules are held together by a form of potential energy called chemical energy.
Five states of matter:
There are four natural states of matter: Solids, liquids, gases, and plasma.
The fifth state is the man-made Bose-Einstein condensates.
About Bose-Einstein condensate:
A Bose-Einstein condensate is so named because its existence was posited almost a century ago by Albert Einstein and Indian mathematician Satyendra Nath Bose.
This exotic material only exists when atoms of certain elements are cooled to temperatures near absolute zero.
At that point, clusters of atoms begin functioning as a single quantum object with both wave and particle properties.
Other important current affairs:
1. The International Day of Family Remittances (IDFR) 2020 is being observed on 16 June under the theme "Remittances are a lifeline."
The International Day of Family Remittances (IDFR) is a universally-recognized observance adopted by the United Nations General Assembly and celebrated every year on 16 June.
The day recognizes the contribution of over 200 million migrants to improve the lives of their 800 million family members back home Half of these flows go to rural areas, where poverty and hunger are concentrated.
Global remittances to developing countries are projected to fall by US$ 110 billion in 2020, and not return to pre-pandemic levels for many years thereafter.
In March 2020, the UN Secretary-General called for global solidarity in responding to the coronavirus crisis stating "remittances are a lifeline in the developing world – especially now".
2. The current recession staring at India is different from previous recessions as it comes with a fresh set of challenges.
Recession is generally defined as a fall in the overall economic activity for two consecutive quarters (six months) accompanied by a decline in income, sales, and employment.
Since independence, India has witnessed four recessions. As per Reserve Bank of India (RBI), the recessions occurred in 1958, 1966, 1973, and 1980.
There was contraction of -1.2% (FY58), -3.66% (FY66), -0.32% (FY73) and -5.2% (FY80).
Previous contractions in India's GDP had common culprits – weak monsoon and energy crisis.
Recession in FY58 was due to the Balance of Payment (BoP) crisis
Recession in FY66 was due to Severe Drought
Recession in FY73 was due to Energy Crisis. In 1973, the world witnessed its first energy crisis as the Organisation of Arab Petroleum Exporting Countries (OAPEC) proclaimed an oil embargo.
Recession in FY80 was due to oil shock during 1979-80. It occurred due to a decrease in oil production in the wake of the Iranian revolution and led to an increase in oil prices. This was followed by the Iran-Iraq war which further curtailed production and escalated prices.
3. The Supreme Court has asked the Goa Assembly Speaker to respond to a plea filed by the opposition Congress party to decide on the disqualification proceedings against 10 legislators who joined the ruling BJP in July last year.
In July last year 10 MLAs, purportedly claiming to form a two-third of Indian National Congress (INC), decided to merge the said legislative party with the BJP and accordingly addressed a communication to that effect to the Speaker.
Based on the communication, the Speaker took note of the "alleged merger of INC's legislative party in the Goa Legislative Assembly, and allotted the 10 seats in the Assembly along with the members of the BJP".
However, petitioners contended that the legislators in question have incurred disqualification under Article 191(2) of the Constitution, read with para 2 of the Tenth Schedule (defection), and are liable to be disqualified as members of the Legislative Assembly.
The Tenth Schedule was inserted in the Constitution in 1985 by the 52nd Amendment Act.
It lays down the process by which legislators may be disqualified on grounds of defection by the Presiding Officer of a legislature based on a petition by any other member of the House.
The decision on the question as to disqualification on ground of defection is referred to the Chairman or the Speaker of such House, and his decision is final.
The law applies to both Parliament and state assemblies.
4. Chhattisgarh Police has launched a campaign 'Spandan' to protect the police personnel from depression and stress.
More than 50 police personnel, including personnel of paramilitary forces, committed suicide in Chhattisgarh over the past two years. Apart from this, Jawans' opening fire on their colleagues was also reported in recent years.
Taking stock of these increasing incidents, the Chhattisgarh police has prepared an action plan and launched a campaign named Spandan.
Under this campaign, Yoga classes, music therapy, interactive programs and counseling from psychologists will be organized for jawans.
Senior police officers will visit police lines, police stations, and armed forces companies and spend time with the jawans in order to be aware of their problems.
A special app is being prepared for monitoring the problems of police personnel at the police headquarters level. Through this app, policemen and their families will be able to communicate their problems to the concerned officials.
5. Researchers have unearthed teeth in Patagonia belonging to a mammal called Magallanodon baikashkenke that lived 74 million years ago, the oldest such remains yet discovered in the South American country.
Magallanodon baikashkenke: The small mammal would have lived in southern Patagonia during the late Cretaceous era, alongside dinosaurs, crocodiles, turtles and birds.
It is the southernmost record of Gondwanatheria, a group of long-extinct early mammals that co-existed with dinosaurs. Gondwanatheria remains from the Cretaceous era are extremely rare.
Gondwanatheria: Gondwanatheria is an extinct group of mammals that lived during the Upper Cretaceous to the end of the Eocene. They lived in the Southern Hemisphere continents which had been part of the supercontinent Gondwana.
These mammals are known only from isolated teeth and a few lower jaws. Because of these fragmentary remains, their relationships are unclear.
6. The government had recently amended the Environment Protection Act to drop the mandatory washing of coal supplied to thermal power plants.
This notification undid the government's 2016 order, which made coal washing mandatory for supply to all thermal units more than 500 km from the mine as part of its climate-change commitments.
Few experts had opposed this move.
They said the notification would "undo whatever limited progress" was made so far in reducing pollution load at coal-based power stations.
However, the government defended its move and has questioned those opposing, "How is coal not dirty within 500 km, and how does it become dirty after 500 km?"
From January 2014 onwards, the Environment Ministry had been working towards "progressive reduction" of distance that unwashed coal would travel, keeping in view that ultimately all coals, irrespective of the distance from supplying mines, will have to be washed and comply with less than 34 percent ash limit.