InTranSE -II Program: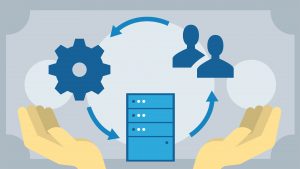 The government has launched Indigenous Intelligent Transportation Systems (ITS) Solutions for Indian Traffic Scenario under Intelligent Transportation System Endeavor for Indian Cities Phase-II Program.
InTranSE -II is an initiative of the Ministry of Electronics and Information Technology (MeitY).
It incorporates vehicle-borne sensors for monitoring driver propensity and vehicle surroundings to deliver acoustic and visual alerts for driver assistance.
It is an operational strategy that modifies normal traffic signal operations to better accommodate in-service public buses at signal-controlled intersections.
CoSMiC provides a Dashboard page showing IoT units, products, applications, and its live data in a Geographical Information System (GIS) map.
InTranSe:
Intelligent Transportation System Endeavour (InTranSe) for Indian IndianCities" is a National level Collaborative Research and Development Program.
Funded by the Department of Electronics and Information Technology (DeitY), Ministry of Communications and Information Technology, Government of India.
InTranSe aims at Development, Demonstration, Deployment, Technology Transfer and Commercialization of products and technologies relevant to Intelligent Transportation System (ITS).
Overall objective of the program is to provide the country with the capability to become a significant player in the area of Intelligent Transportation System (ITS).